Vikings Stadium Bill Narrowly Passes Tax Committee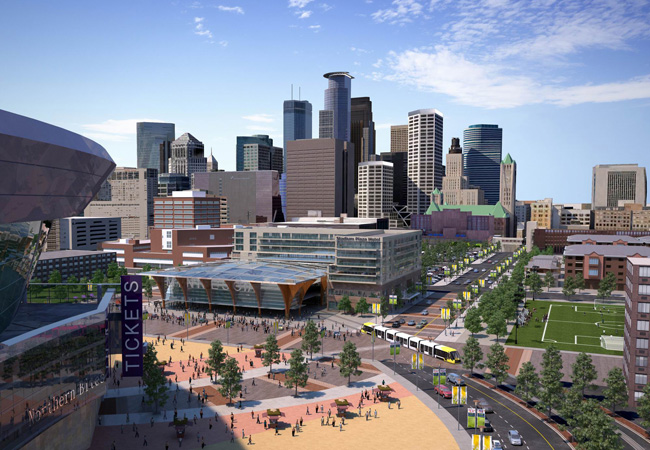 The Vikings Stadium deal, along with a potential MLS team in the Twin Cities, is on its way to a full Senate vote on Sunday.
Like the divisive Senate Finance Committee meeting which passed on a 9-5 vote, so went the Tax Committee hearing. But in this case it was so close the committee voted by only one to forward the measure to the Senate floor.
Opponents tried to derail the bill as proponents, including bill author Senator Julie Rosen (R-Fairmont), did everything in their power to keep the stadium bill on track.
In the end, as often happens in politics, a deal was struck where Canterbury Park racing track dropped its push for Racino which Cambridge Republican Sean Nienow had placed into the bill to derail it. Nienow had also tried to kill the bill by eliminating the Vikings' opportunity to start a Major League Soccer team that would play at the new stadium.
Canterbury struck an agreement with the Shakopee Mdewakanton Sioux Community to support the race track's next attempt to expand card room operations. The racino amendment was then stricken in the Tax Committee on a 10-3 vote.
As one distraction seemed to dissipate, another appeared as the tax committee shifted to either derail or rethink the structure of revenues for the stadium. Users fees at the new stadium were discussed and eventually decided were "unreliable" or "incomplete". The committee voted down the user fee amendment 7-6.
The stadium bill, which Sen. Rosen says she believes has enough votes to pass, is expected to hit the floor for a senate vote late on Sunday.