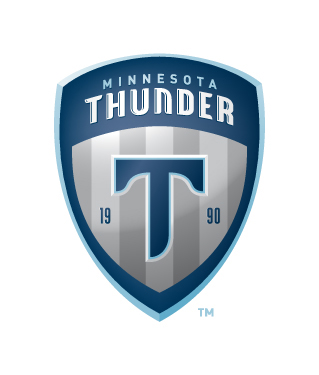 The Minnesota Thunder Academy sent a letter out to its members which states that the club has a new web site and that it intends to keep the Thunder name for 2010 and if possible for the indefinite future.
The letter states that the MTA have launched a new website and all information regarding MTA can be found there including new email contact information for club officials and directors. The old web address still seems to be active and does not direct traffic to the new site.
The letter goes on to say: "It is with a heavy heart that we say good bye to the Minnesota Thunder Professional Soccer team. After 20 years of operation, the Thunder have closed their doors.
This does not affect the Minnesota Thunder Academy, who operates as a non-profit 501(c)(3) youth soccer club. MTA will continue to operate and provide the best training and learning environment in the state of Minnesota and our vision, goals and mission for player development remain the same.
We will be keeping the name Minnesota Thunder Academy for the remainder of the 2010 season and will be looking to retain the MTA name going forward for many years to come. If a new name is required, a name will be selected that fits the vision, goals and mission of the club."
Barry Neal, president of MTA, had previously clarified with IMS that the Minnesota Thunder and the Minnesota Thunder Academy (MTA) were two separate organizations and that "MTA was financially stable."
Neal explained MTA did not receive nor was it dependent upon the MN Thunder organization although they had received a yearly grant of $25,000 from the Thunder to help with player scholarships.