After starting six of FC Tampa Bay's first seven games, the team announced late Thursday afternoon they have terminated the contract of midfielder Tony McManus and released him from the roster, effective immediately.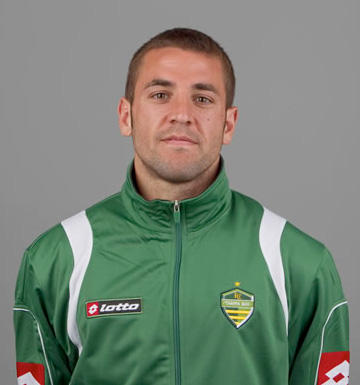 "We believe this is the best decision for our club moving forward," said Owner/President Andrew Nestor. "We wish Tony best of luck in the future."
The 30-year-old McManus has started FC Tampa Bay's first six matches of the season logging in 528 minutes with one assist. In fact the team had played the veteran midfielder all but 12 minutes up until Saturday evening's 3-0 victory against the Montreal Impact.
According to Jeff Kamis, Executive Vice President of Business Development at FC Tampa Bay, McManus was released because of "a material breach of contract" (failure to perform the contract).
He also told IMS that McManus missed Saturday evening's game because of "personal reasons." He would not elaborate.
When pressed on the question if this was a decision made by head coach Ricky Hill, Kamis said, "This was a decision made by the entire organization. I would not classify it as coach Hill's decision."
Kamis said he was not at liberty to talk about specifics of the situation and couldn't expound other than to repeat that McManus was in breach of contract.
Before coming to Tampa Bay, McManus played for the Portland Timbers from 2009-2010 where he made 51 appearances. That included the 24-game unbeaten streak of Portland's in 2009 when they won the USL-1 Commissioner's Cup.
Previous to his 2 years at Portland, McManus had played for the Atlanta Silverbacks from 2005-2008. He made 156 appearances there and scored 7 goals with 3 assists.