The North American Soccer League announced today that Darren McCartney will be the operational manager for the new league. He will begin serving in his new role with NASL on Monday, March 14th.
McCartney was Operations Manager for the Los Angeles Galaxy during the inaugural Major League Soccer campaign in 1996. Most recently McCartney has served in that same role with Chivas USA.
"We are thrilled to welcome Darren back to South Florida to head up operations for the new NASL", said Aaron Davidson, Chief Executive Officer of the NASL. "He is exactly what we needed as we look to launch the NASL on the right foot. Darren has seen it all from an operational perspective including major international tournaments and professional teams. He has also managed countless events in many of the most important soccer venues in our region. So this move for him to the league front office is a natural next step in his career. He will ensure that the league operates at the highest level possible and work closely with all our teams to elevate their operational processes, efficiencies and effectiveness at a local level."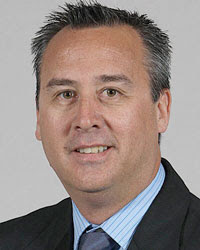 McCartney began his career in professional soccer as the Operations Manager for the Los Angeles Galaxy before moving on to Inter Forever Sports in 1998 where he served as the Director of Operations from 1998 until 2002. At Inter Forever Sports, McCartney oversaw the operations of all CONCACAF Gold Cup and World Cup Qualifying matches. McCartney began working with CONCACAF directly in 2003 where he was responsible for the marketing and coordination of many events, including the 2005 and 2007 CONCACAF Gold Cup.
Prior to joining Chivas USA in early 2009, McCartney served as Director of Operations for the 2008 Democratic National Convention in Denver. He has also recently served as the Marketing Manager of the Florida Turnpike Enterprise. Concurrently, McCartney was involved in planning and execution of several high profile soccer events.
"I'm extremely excited to be a part of the NASL launch and enthusiastic to be on board at the ground level, contributing to building a successful league, which continues the growth and development of pro soccer in this region," stated McCartney.