Defensive Player of the Week: Jeff Attinella
FC Tampa Bay goalkeeper Jeff Attinella has been named the North American Soccer League Defender of the Week, the league announced on Tuesday.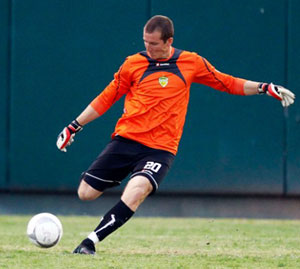 Attinella earned his first career shutout in Saturday's victory over the Montreal Impact, making 11 saves in the 3-0 win. The Clearwater native and graduate of the University of South Florida made seven of his saves in the second half and has allowed just one goal in the last two matches.
"It is a great honor. A lot of times the goalie gets the credit for what our defense does and I think this is an award for our entire defense," said Attinella. "I'm thrilled to receive it and am happy that we were able to keep Montreal out of the net, which is a tough thing to do. Now we look forward to this Saturday's game in Minnesota and hope to continue our winning streak."
The award marks the second time an FC Tampa Bay goalkeeper has received the honor this season. Daryl Sattler was named NASL Defender of the Week on April 25 following a scoreless draw at Montreal.
Offensive Player of the Week: Kyle Porter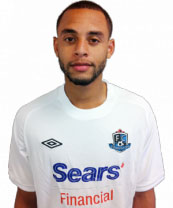 Following a 2-1 win over NSC Minnesota Stars Monday night in which he scored both of FC Edmonton's goals, forward Kyle Porter has been named the NASL's Offensive Player of the Week for Week 7.
The Stars took the lead in the 24th minute but Porter struck off a Kyle Yamada rebound to tie the game just two minutes later. Porter completed the comeback, finishing a terrific individual effort in the 65th minute before being subbed off because of a charlie horse.
Porter has played four league games for FC Edmonton and leads his team with three goals. He's the only FC Edmonton player to have more than one goal and he's the first player in club history to have a multi-goal game.
Porter, 21, comes from Mississauga, Ont. where he played for the Mississauga Falcons FC and Mississauga Erin Mills FC. He was invited to play for Team Ontario and the NTCO from 2004-2007 and has represented Canada at the U-17, U-20 and U-23 levels.
Porter joined the Vancouver Whitecaps FC Residency Program in 2007/08 and then moved to Europe with the FC Energie Cottbus A-1/U-23 Reserve Team. In August, 2010 Porter rejoined the Whitecaps before signing with FC Edmonton in 2011.