The Puerto Rico Islanders defeated Salvadorian side Isidro Metapán 3-0 at Juan Ramón Loubriel Stadium on Thursday night in CONCACAF Champions League play. Puerto Rico was playing for nothing more than pride as they were yet to win a Champions League match in the 2012 campaign and had already been eliminated from advancing before Thursday night's match. With the win they sent the LA Galaxy into the quarterfinals from Group 5.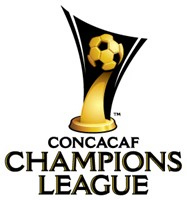 Hector Ramos scored a brace for the Islanders. His first came 5 minutes before the half and his second in the 79th minute. Gregory Richardson added to the tally in stoppage time of the second half for the 3-0 final.
Most importantly for the Islanders, the win did not come at the expense of their NASL playoff run which starts this Sunday, September 30th at Juan Ramón Loubriel Stadium when they host the Minnesota Stars in the quarterfinals scheduled to kick off at 6:00 p.m. ET. Puerto Rico played this match primarily with bench players, resting their starters for Sunday's playoff game.
Click read more for complete lineups.