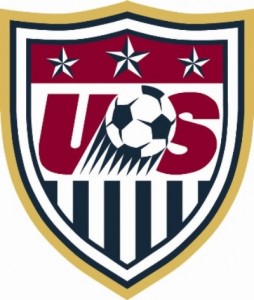 KANSAS CITY, Kan.
U.S coach Jurgen Klinsmann, who started his 20th different lineup in 20 matches.
On Kansas City:
"I'd like to thank that amazing crowd here and all the people involved in that game here in Kansas City. It wasn't only tonight but even the training sessions. It was quite an experience for all of us, including the European players who are used to big places."
On the team's overall performance:
"The performance overall was very good. We didn't need to take that first goal. That was not necessary. The good thing was they responded right away. They turned it right around immediately and calmed things down. Obviously in these sort of matches lots of things can happen and it would have been nice to get the 4th goal. But overall I'm very pleased and the players responded well. The energy overall was very, very positive."
On the U.S tactics and new wide players Graham Zusi and Eddie Johnson:
"I think it's a great option to have, that Eddie can play wide but he can also play up front. It's exciting to see that. Graham Zusi adds an element to this group. He keeps the ball and his passing is accurate. I told him before the game that being he was playing in his own stadium, keep things simple because when you have that special moment you can sometimes overdo it and he did that for us. The danger from Guatemala more or less comes through the middle. Defensively their job was to tuck in and on the attack go wide."
Clint Dempsey who scored his 29th and 30th career U.S. goals.
Assessment of the evening:
"I thought we started the match well but they played us on the counter and got an early goal. So it was obviously not the ideal spot for us but I thought we showed a lot of character bouncing back from that by creating lots of chances and finishing those that we had."
On the hexagonal round:
"We're happy to get to the next round but the key is we have to be just that little bit better especially away from home. That will take the pressure off us trying to get results at home. It's good for us to get wins and when we get wins we get confidence which carries us forward. We know there's still a lot of work to be done. We know that we can be better and we need to sharpen up and be on our best to qualify for the World Cup. We know the next round is going to be tough but we will do everything we can to make sure we are prepared for it and not let that opportunity slip by."
On the field conditions and playing style of the U.S.:
"We did a better job of keeping possession because were able to get good touches and the balls you get are balls that you are used to. Your able to know what kind of bounces are going to come your way instead of a free-for-all like in Antigua where you don't know what kind of balls you're going to get. You don't know if the ball will get stuck in the mud or if you foot will slip in the mud."
"It's a totally different game and you could see that tonight. I think we were able to show our quality tonight on a field like this and I think that's how football should be played, on a quality pitch. It's good for the fans and it's good for the teams playing because play the game in the right way. That's what you love about the game, playing it like you grew up watching. I didn't grow up watching long ball, kick it, Hail Mary and hitting hope type of thing."
On Eddie Johnson:
Eddie is a good player. He went through a tough time in Europe but he's always been someone who's been able to score goals. If you look at his record with the national team it's a good one, especially for qualifiers. It's great to have him back and to see him overcome adversity, especially the performance in these last two games. If you look at it he got a game winning goal in Antigua and a game winning assist tonight.
"Eddie was in the first (U.S.) camp I was ever in. He was flying! The first game I ever played was against Jamaica after we had already qualified but he was on a good run. He had scored a hat trick the game before and he scored in that game as well. So it was great linking back up with him and I'm happy and proud of him for doing such a great job."
Tim Howard
On the early goal scored by Guatemala:
"Obviously that was sloppy defending all around. It was a little bit disheartening but obviously we didn't let our heads go down and the crowd was good. We saw a lot of possession and created chances."
On the hexagonal round:
"The Hexagonal is going to be tough as heck. We are just trying to enjoy this now but we know we have to get better. We feel we are the best team in the region. But when you believe that you have to go out and do it every game. That's what the best teams do. In order to dominate a region and qualify for a World Cup you have to believe you are the best and then go show it. Some of our performances have not been up to standards. So it was good to get back on track."