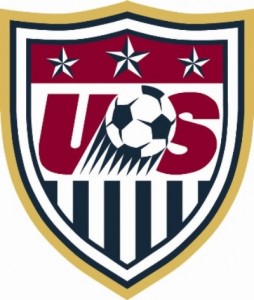 The US Men's National Team is entering their last two games in the third round of qualifying tied in points with Jamaica and Guatemala, but sitting in second thanks to goal differential. Tomorrow the team will take on Antigua & Barbuda at Sir Vivian Richards Stadium in North Sound, Antigua. Antigua & Barbuda are sitting in the expected bottom spot of the group and won't be expecting to move up, but the team has performed better at home including holding Jamaica to a 0-0 tie.
Unfortunately for the US, the team is bringing a depleted roster to Antigua. Midfielders Landon Donovan and Brek Shea have been ruled out of both of the remaining qualifiers due to a knee injury and an abdominal strain respectively. Also crossed of the list were left backs Fabian Johnson because of the flu and Edgar Castillo who has an unspecified foot injury. Klinsmann has not named any replacements to the roster leaving the entire left side of the starting line-up questionable for an essentially must-win game.
With our first choice and back-up at left back gone, that leaves Klinsmann with the familiar issue of filling the void against Antigua & Barbuda. Carlos Bocanegra has played left back for club and country in the past and is naturally left-footed so he seems to be the best choice, but his speed has never been his best trait and Michael Parkhurst is versatile enough to slide over to the left to leave Bocanegra in the center with Geoff Cameron who has done very well with Stoke City in England. Rounding off the back four should be Steve Cherundolo at his permanent home on the right.
Despite Brad Guzan finally getting his chance as a starter at Aston Villa, the current standings mean Guzan will be returning to the backup role while Tim Howard will look to get his first shutout of qualifying.
The US midfield may be missing Donovan and Shea, but the team will be helped out by the return of Michael Bradley. Assuming Bradley is actually back to full fitness he could see a starting role in the middle, but who he will be paired up with is more of a question. Both Edu and Jones are carrying yellows and could end up missing the more important game against Guatemala if they are cautioned. Kyle Beckerman or Danny Williams are much safer choices for our defensive midfielder. The return of Sacha Kljestan to the US National Team could also lead to his return to a starting lineup on the left flank with Graham Zusi running the opposite side.
The larger story of the US roster is up top with Jozy Altidore not getting a call to camp and the inclusion of Alan Gordon and return of Eddie Johnson to the US roster. Altidore has not met the expectations placed upon him thus far in qualifying despite leading the Dutch League in scoring this season, and Klinsmann made the decision to leave him off the roster to see how he reacts. This is Alan Gordon's second time getting called into a National Team camp, but with his 31st birthday quickly approaching, he is being brought in for more of a tactical reason. After four years of struggling his way around Europe, Eddie Johnson has returned to the MLS and has 14 goals in 26 appearances. If Johnson sees the field he will be looking to get his first international goal since 2008. Taking the starting roles will be Clint Dempsey and Herculez Gomez, who together have scored 5 of the US's 6 goals so far in qualifying while appearing in every game as well.
Kick-off is set for 6:00 PM CST and will be aired on beIN SPORT