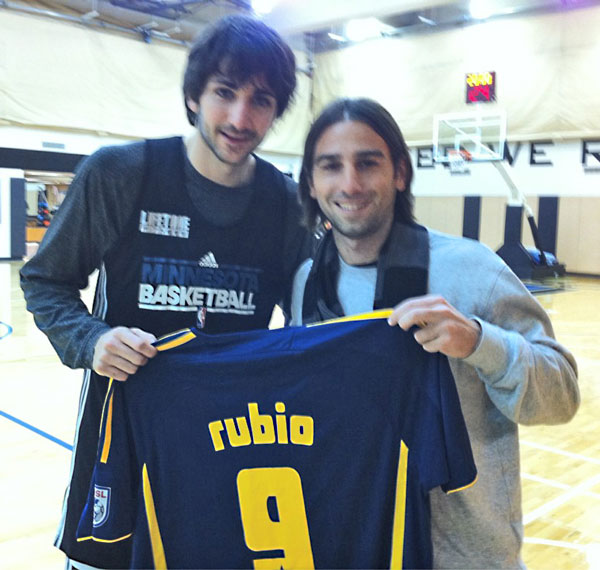 There's a buzz about the NBA's Timberwolves that Minnesotans have not seen for years. The reason? The T-Wolves finally landed young Spanish basketball star Ricky Rubio, who they had drafted in 2009 but were not able to land for contractual reasons.
The Barcelona native has been playing for a team we soccer supporters all know and admire, FC Barcelona. However, Rubio played for the basketball side of the sporting club.
The Timberwolves were finally able to cut a deal with the 21-year-old and he's been creating a stir with his outstanding play in the short while the NBA has been preparing for their shortened season after an extended player strike.
On Tuesday the Wolves held an open practice for the general public. Rubio did not practice for precautionary reasons after getting a bit banged up in scrimmage against the Bucks over the weekend. But he did some work after the official training session and Kevin Friedland, Stars player/assistant-coach, tagged along with Stars supporter and La Voz Latina reporter Henry Torres, who had suggested to the Stars defender and front office promotional man, that he come along to the practice.
After waiting a considerable amount of time Friedland was able to talk to Rubio and present him with his own personalized NASL Championship 2011 Minnesota Stars jersey. Rubio chatted with Friedland for a while and asked about the Stars' season and indicated he would like to come out and watch the team play this spring.
You just never know who you might see at a Minnesota Stars game.