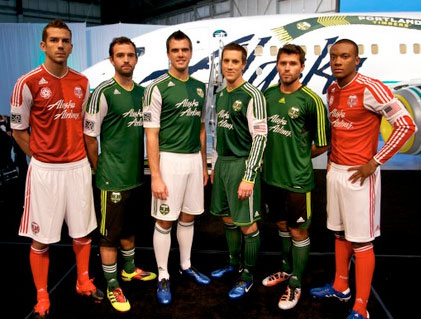 The Portland Timbers unveiled their new kits on Thursday by having players arrive in a specially painted Alaskan Airlines jet (the team's kit sponsors). The jet pulled up in a hanger and players and others stepped out onto a runway sporting the new jerseys along with other Timbers attire.
"We certainly don't want to play favorites," said Antonio Zea, the Business Director of Adidas America soccer business unit, referring to other MLS teams his organization represents. "But it is our hometown team."
The Adidas team ran through more than 60 prototypes before ending on the three kit designs.
Watch the video of the event from Oregon Live.com.