Jeremy St. Louis, lead anchor on Fox Soccer Channel, will announce he is leaving the Fox Soccer Report in late February. The ever popular anchorman has been with the station since its start 9 years ago.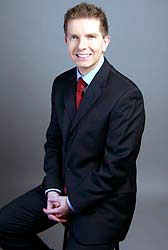 Jeremy St. Louis
St. Louis sent a letter to friends and colleagues late Sunday evening announcing his resignation on February 25th. He did not state his exact reason for leaving or what his future plans hold.
"This show and this sport is all about passion – and it is watched and constructed by very passionate people," said St. Louis in his letter. "I will miss that very much! But, the good news is we still have some time to enjoy one another – my last day/show will be February 25th. It will be alongside the two people I started this journey with – Michelle Lissel & Bobby McMahon – and I am very excited about that!"
The 39-year-old St. Louis graduated from Lakehead University with a journalism major. He's worked in TV since his graduation from broadcast school in 1997. St. Louis started at Fox Sports World Canada in 2002 taking the weekend anchor spot. The show was later rebranded as Fox Soccer Report.
The Winnipeg, Manitoba native has come to be a familiar face to passionate soccer households throughout North America. He's known not only for his professionalism in the studio but also for his genuine sense of humor he brings to the show.
In the past several years St. Louis has conducted interviews with some of the big names in the sport such as David Beckham, Michel Platini and Wesley Sneijder. While interviewing Sneijder after the 2010 Champions League Final, the Inter midfielder confirmed the rumors that Jose Mourinho was indeed leaving Inter Milan.