LA Galaxy 3-1 Houston Dynamo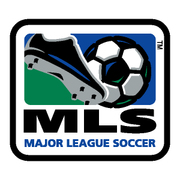 The Los Angeles Galaxy became the third team in MLS history to win back-to-back MLS Cup finals with a 3-1 win over the Houston Dynamo, who became the second team to lose back-to-back finals, in front of their home crowd at the Home Depot Center. Despite Calen Carr giving the Dynamo the lead just before halftime, the Galaxy responded with three second-half goals to win their fourth MLS Cup.
The early minutes of the game favored Houston as the Dynamo pressed to get ahead early forcing some early stops from a shaky looking Josh Saunders while the Galaxy struggled to connect enough passes together. Most of LA's attack came from the right side, but winger Christian Wilhelmsson continued to show the lack of cohesion with his teammates one would expect of a player in his 8th game after joining LA late in the season.
Eventually the Galaxy tightened up their passing and nearly took the lead with a combination by the team's three Designated Players. In the 13th minute, David Beckham played a long ball to Robbie Keane on the left flank. Keane pressed forward until playing the ball to Landon Donovan who had only Tally Hall to beat. Unfortunately for the LA fans, Donovan's shot ended up on the wrong side of the near post. read more…