Minnesota's Tony Sanneh is on the September cover of Experience Life magazine. Experience Life is a publication about healthy living, a magazine that looks at the the big picture of fitness, nutrition and wellness.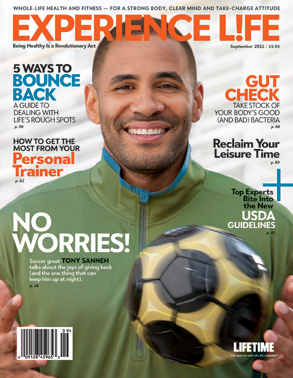 In the online page there is a brief Q & A with Sanneh about his time as a pro and his Sanneh Foundation where he traveled to Pakistan, Haiti and Cyprus this past year. They also talk to him about his transition after retiring from pro soccer.
"Eighteen months ago I was a pro soccer player, so this (working full-time for the Sanneh Foundation) is a very new thing," Sanneh tells Experience Life. "But already people like what we're doing, and they're asking to use us as an example. So it pushes us to raise the bar. Where can we make a difference? How can we make it better? That's really rewarding and challenging at the same time."
The magazine also includes a nice video of Tony doing a photo shoot for the magazine and talking about the Sanneh Foundation.