FC Edmonton revealed their new Adidas custom kits for 2012 at a press conference yesterday that also included an announcement of their new home venue for the 2012 season.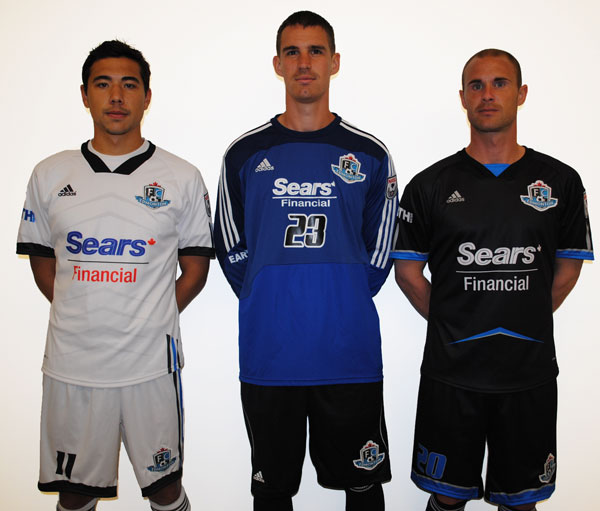 Matt Gresiuk, from Sticks & Stones Marketing, explained that because the team has entered into a multi-year deal with Adidas it has allowed the Eddies to design custom kits with the apparel giant. "This kit is completely unique to FC Edmonton," said Gresiuk.
This year's home kit switches to black with highlights of the City of Edmonton's signature blue. The away kit is white on white. On both kits you will find chevrons which draws its inspiration from the many pyramids found throughout Edmonton including City Hall.
Like 2011, Sears Financial will again be the FC Edmonton's kit sponsor.
Click 'read more' to see more photos of Edmonton's 2012 kits—>