FC Tampa Bay announced on Wednesday that they will be playing the next two seasons at Al Lang Stadium, a waterfront baseball stadium in downtown St. Petersburg. Andrew Nestor, president and owner of the team, said they had entered into an agreement not only with the City of St. Petersburg but with the St. Petersburg Baseball Commission as well.
"The partnership with the city and the Baseball Commission really means a lot to me because I am very impressed with what has been done to create a true downtown environment here," said Nestor. "Fans can come and park their cars and walk around to world class museums, restaurants, bars and the beautiful waterfront."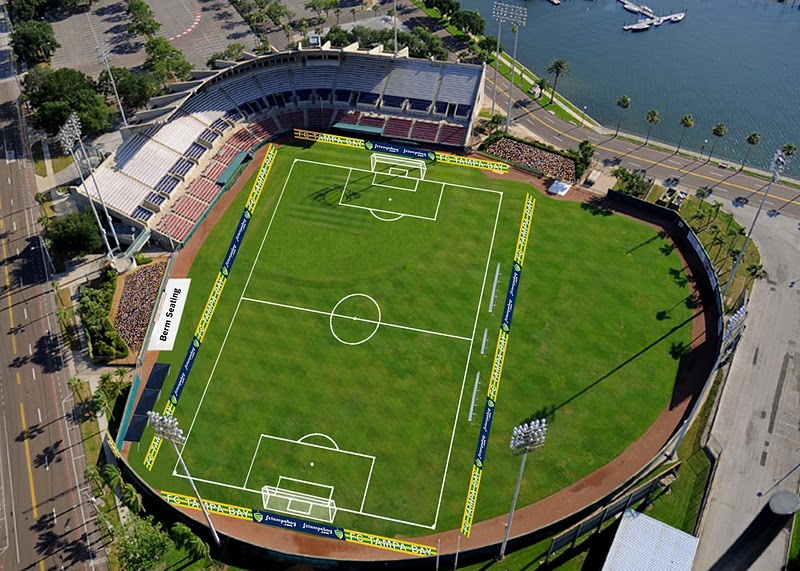 FC Tampa Bay were said to be handcuffed last season with their old home of George M. Steinbrenner Field. Not only was it the spring training home of the New York Yankees, it also served as the summer home of the Tampa Yankees, the Class A Advanced affiliate of the New York Yankees.
Al Lang Stadium has been sitting vacant since the spring of 2008. Though far from perfect it will allow FC Tampa Bay to make some alterations and the infield will be covered with grass unlike last season at Steinbrenner Field. Nestor said that with the move, supporters should expect a better fan experience.
"Al Lang Stadium is an ideal home for us," said Nestor. "FC Tampa Bay will be the stadium's primary tenant and the stadium will be properly fitted for professional soccer. As a primary tenant we're going to offer our fans a lot more to the fan experience. There will be better sight lines for the games and lower parking prices and concessions prices, as well as the unique experience St. Pete has to offer."