Minnesota's Ben Sippola was picked by the Columbus Crew on Tuesday in Major League Soccer's supplemental draft. He was the Crew's first pick in the supplemental draft and the 30th overall pick. The Northfield, Minnesota native had been a last-minute add on to the MLS Combine held in Fort Lauderdale, FL.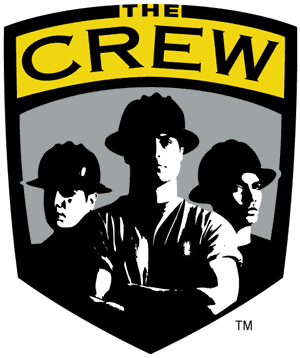 "The combine was great and the level of play was really high," said Sippola. "Obviously when you get together with a group of guys you've never played with the chemistry is off. At the same time I thought I did pretty well. But even though I did well it was kind of like I didn't have too much of an impact either way. I made some nice passes and defended well but I don't think I was really able to express myself as a player and show my full potential. But it was a really great experience playing with the guys that are the so-called best college players and seeing where I was at compared to them."
Sippola wasn't picked in last week's MLS SuperDraft and he said he was disappointed but not too disappointed. "If I got really disappointed that wasn't going to do me any good," said the Butler University senior. "I've just tried to keep positive and things have worked out in the supplemental draft."
Sippola, who collected many college awards this past season playing for Butler University, said he was watching an MLS draft tracker online with 8 friends who had gathered to share the moment. "I kept refreshing the browser over and over again," said Sippola. "Then I get a call from my dad and he's yelling, "Columbus Crew!" I said what are you talking about? Eventually my computer refreshed so I could see I'd been picked by the Crew."

Ben Sippola
"I'm obviously really excited about it," said the former Shattuck-St. Mary's player. "I went out to dinner with my friends but I'm not the type of guy to go out on the town. Going out to PF Chang's was good enough for me. Instead I'll just start training in the next couple of days and get into the best shape I can before I have my first day of camp."
Sippola says he won't make the first day of training but will get there soon afterwords and travel with the team to Phoenix and Atlanta. The Crew's preseason camp details were released Tuesday of this week. The team kicks off its training Thursday morning at 9:45 at the Superkick Teamzone about 20 miles north of Columbus.
"I got a call from the Crew about a half hour afterward," said Sippola. "They told me I'll come into training camp this week. I haven't sorted the day out yet. There going to let me sort things out here at school first. I've got a couple of classes I have to figure out with independent studies."
"My mentality going into this is the same as it's been all my life," explained Sipploa. "I'll go in and work really hard and demonstrate my work ethic first and foremost because that's something I can control. I'll show the coaches I'm there to work hard and outwork other players. From a physical standpoint I've always kept myself at a really good fitness level. I'm going in with the mentality that if I play the way I've played my whole life I should show well. I know it will be a huge jump in the level of play but I think I'll be able to cope with it."