The NASL debuted their new game ball last night at all three league games in Atlanta, GA, (Silverbacks vs. Islanders), St. Petersburg, FL, (FC Tampa Bay vs. Strikers) and Blaine, MN, (Stars vs. FC Edmonton).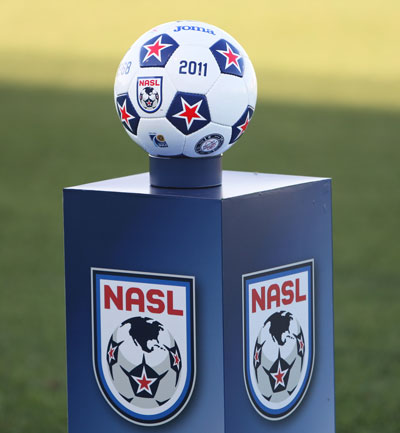 The ball, which is made by Joma, looks very much like the old NASL balls from the 70s but uses the new NASL logo and star. It definitely added a touch of professionalism to the game.
Each ball is stamped with the signature of North American Soccer League commissioner David Downs, who was on hand at last night's game between FC Tampa Bay and the Fort Lauderdale Strikers, to hand the ball off to the referee before the start of the match.
The newly designed balls will be in use for the rest of the season including the playoffs.