The NSC Minnesota Stars brought their team roster to 23 yesterday after announcing the re-signing of 3 players, Andrei Gotsmanov, Neil Hlavaty and Brian Kallman, and the signing of 4 new players, Tino Nunez, Jeff Cosgriff, Cristiano Dias and Andy Lorei.
"I think all four guys are great additions to the team," said head coach Manny Lagos referring to the new signings. "All four add quality and depth, and we're incredibly excited to have them on the roster and be a part of this team as we look to improve on last year."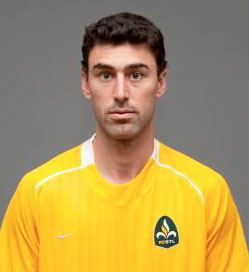 Jeff Cosgriff
Dias is a 6-foot-3 Brazilian central defender who played for Miami FC from 2007-2010. In that time he notched 79 games for the team but only saw 15 games last season. Dias saw more play time before an injury last season and fell down the pecking order after the acquisition of former Badger Aaron Holhbein (Middleton, Wis.) and a coaching change. The centerback is expected to be in the starting rotation to fill the gap left by Andres Arango who signed this winter with FC Tampa Bay.
Cosgriff is an attacking midfielder who joins the Stars after playing 24 games last season at AC St. Louis. He notched 2 goals and 1 assist in his time at St. Louis. He saw more action towards the end of the season and one Stars player who matched up against him last year said, "he was a handful to defend against."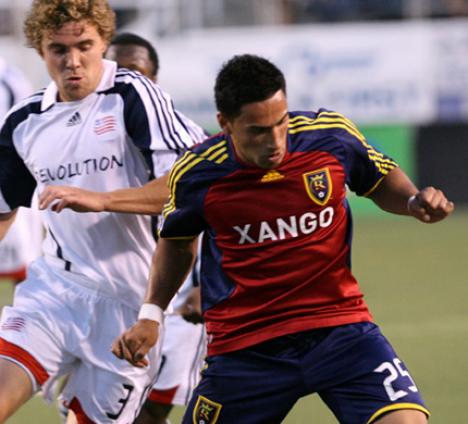 Tino Nunez
Lorei, an outside midfielder from Erie, Penn., has been impressive so far in preseason. Lorei played for the Rochester Rhinos in 2008 but tore his ACL. Last season he played for the USL PDL Michigan Bucks and the Real Maryland Monarchs of then USL-2.
Nunez is a 26-year-old forward who also spent time with the Rochester Rhinos. He played for MLS team Real Salt Lake in 2008-09 making 12 appearances with 1 goal. He was loaned to the Harrisburg City Islanders in 2009 and made 5 appearances. Last season he played for the Rochester Rhinos where he made 15 appearances scoring 2 goals.