IMSoccer News is very honored to welcome University of Minnesota's Assistant Coach Jerrod Roh to the writing staff.
Roh will be covering the 2011 FIFA Women's World Cup for IMS starting today with the 1st of a 3 part introduction to the tournament. Roh's first contribution starts with a history and overview of the competition which will be held in Germany from June 26-July 17.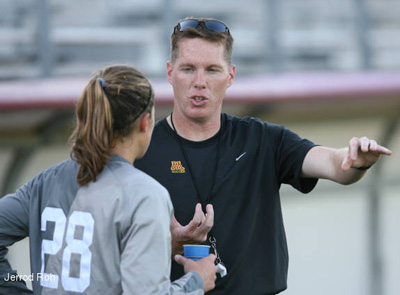 Roh will also provide IMSoccer News readers with coverage, analysis, and opinion for the 2011 FIFA Women's World Cup and of the US Women's National Team.
The U of M assistant coach has attended the last 3 men's World Cups in South Korea, Germany, and South Africa as well as the 2003 Women's World Cup in the U.S. He is a self-described fan, student, and teacher of the game.
Jerrod Roh has served as an assistant coach for the University of Minnesota Golden Gophers Women's Soccer Team since 2007. He's also served as a Goalkeeping Staff coach for the US Soccer Region 2 ODP since 2005. Prior to coming to Minnesota, Roh spent three seasons at the University of Kentucky, serving as the top assistant while coaching the goalkeepers and serving as the program's recruiting coordinator. Roh attend Kansas State University and graduated in 1995. He was a three-year starter for the Wildcats. He holds a masters in business administration from Western Carolina.