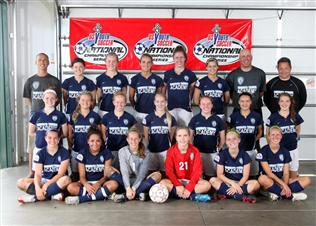 The Minnesota Thunder Academy U-16 girls found themselves in the tournament after losing in the region II finals but qualifying anyway. The NSA Premier Fury (IL) defeated the MTA girls in the final but the Illinois team had a free pass to nationals because of their runner-up finish in the girls National League competition. This allowed the MTA girls to participate in this year's finals held in Kansas City.
The team went 0-2-1 in round-robin play and finished with 1 point and in 5th place of 6 teams. The MTA team lost their first game 3-1 to Solar 94 Red from Texas who represented Region 3. They did better in their second game drawing 1-1 with NSA Premier Fury. They then lost to the McLean MPS Strikers from McLean Virginia in Region I.
Congratulations to Mark Cook and the MTA girls for making it all the way to the Nationals.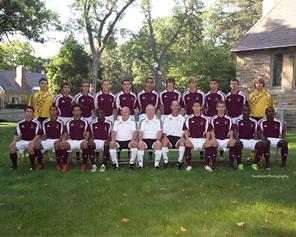 The Shattuck Academy U-18 boys who have had an excellent season did well in the National Championships as well. The boys finished round-robin play with a 2-1 record defeating EastSide United FC 91 Liverpool Red from Portland, Oregon. They were then defeated 3-1 by YMS Xplosion from Pennsylvania. But Shattuck recovered quickly to defeat 91 TUSA Gold from North Carolina by a score of 4-0. The four-goal win put the team's goal differential at +3 which propelled them ahead of YMS Xplosion who also had 6 points. Shattuck lost in the final to EastSide United 1-0, the same score as their previous meeting but this time the Faribault, MN side was on the losing end.
Overall a tremendous season for Tim Carter's U-18 boys. A big congratulations to the team on an excellent season.
Al results for the National Championships can be found here.