Americans Gain Momentum Against Colombia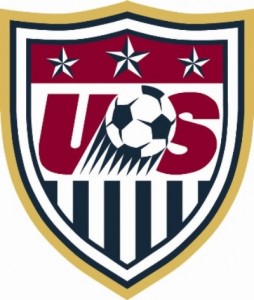 Writer Jerrod Roh will provide coverage, analysis, and opinion for the 2011 Women's World Cup for IMSoccer News. He has attended the last 3 men's World Cups in South Korea, Germany, and South Africa as well as the 2003 Women's World Cup in the U.S. He is a self-described fan, student, and teacher of the game.
New Jersey Represent
Team USA dominated another young side in Colombia by a 3-0 final scoreline in front of a sold-out pro United States crowd of 25,475 in Sinsheim, Germany to secure a spot in the 2011 World Cup quarterfinals. The U.S. will now face Sweden on Tuesday for Group C supremacy. The Swedes defeated North Korea 1-0 to remain tied with the Americans atop the group with 6 points. (It is now being reported that the air in Germany has slightly higher nitrogen content and is causing a chemical reaction in the North Koreans' lungs that is making it difficult to perform. They have special lung tissue that is unique to their genetics and therefore makes it unfair for them to be playing in Germany. Just kidding. In case you have not heard, the Koreans were claiming that half their team had been affected negatively by a lightning strike during training camp and that is why they lost to the U.S.) The Yanks own a goal differential of +5, whereas the Swedes sit at +2. If they tie on Tuesday, the U.S. will take first in the group. Most want to avoid a matchup with Brazil in the quarterfinal, but we will have to wait and see how it all plays out.
All three U.S. goals had a New Jersey flavor. Jersey native Heather O'Reilly got things started for the U.S. in the 12th minute when she took advantage of a Colombian turnover and unleashed a canon of a shot from 25 yards that found the upper 90 of the goal for a 1-0 lead. The American attack force was not without plenty of other chances in the first half. Some were from great execution from the U.S. players, and some came as gifts from the Colombians due to the defensive pressure applied by Team USA. But the score was only 1-0 at the intermission.
Megan Rapinoe entered the line-up after intermission, replacing Amy Rodriguez. A-Rod was very active in creating chances for herself and her teammates, but lacked composure in and around the box to punish Colombia for its poor play. Rapinoe played left midfield and Lauren Cheney slid up to the forward position for A-Rod. Five minutes into the half, Rapinoe threw the ball in to Cheney deep in the Colombian end. Megan made a run toward goal and Lauren found her with a deceptive pass. Megan cut laterally and hammered a shot past the goalkeeper for a 2-0 American lead. For her goal celebration, Rapinoe grabbed the effects microphone (the big fuzzy ones on the ground) at one corner of the field and sang "Born in the U.S.A." in true Bruce Springsteen style. "The Boss" is from Jersey for those who do not know, and most in that state love him. I am sure the Jersey natives were enjoying the tribute along with the rest of us Americans.
But the Jersey parade was not finished. Jersey girl Carli Lloyd took down a long ball 7 minutes later from 2nd half substitute Stephanie Cox, fought off a defender, and crushed a shot toward the Colombian goal. The goalkeeper made a mess of it and was not able to keep the ball out due to the velocity and movement of the shot. The 3-0 score stood up as the final despite a few more chances for the U.S. and a couple for Colombia.
Not So Fast
Team USA and its fans (myself included) are feeling good now. We have not conceded a goal in our first two matches and have created a lot of chances and finished a handful against two respectable opponents. We are now building nice momentum, which is necessary if we are to be crowned champion. We are through to the quarterfinals with relative ease. Other tournament favorites have not had as smooth a start to the World Cup.
But as our college football friend Lee Corso says, not so fast my friends. We have played the two youngest teams in the tournament. North Korea is clearly in a rebuilding stage. They were a tough opponent even with their youth. They will most likely make more noise in future major events as long as they don't get zapped by any UFOs prior to competing. But their team in their current state was not able to capitalize on a lackluster first half performance by the U.S. (I can see why they would make up crazy excuses after their men's national team was commanded by their dictator to stand together for what was the equivalent of a public humiliation ceremony so they could be recognized for their great failure and embarrassment at the 2010 World Cup.)
Colombia is playing in its first World Cup and was simply out-classed by the U.S. At times they were able to threaten the back line of the United States, but they were unable to generate any wide play and failed to take advantage of the poor shape in the American midfield. And let's be honest, the Colombian defense was poorly organized and they failed to mark well in the box for service from flank space. Several division one college teams could have defeated them with that kind of marking.
Our midfield shape looked flat more times than not. It was good that we played high pressure defense all over the field against the Colombians, and I think this is a way we could play against better opponents too. But just because Pia wants the midfielders to be higher and pressuring everything does not mean that we need to be in a flat line for our shape. As most know, one pass now can beat our entire midfield block. At least a little stagger here and there or a little balance out of our two center mids would have been nice. It did happen on plenty of occasions, but there were just too many moments where I thought a better team would have made us pay by finding the now large space in front of our backs. Perhaps this is by design a bit, with the more aggressive high pressure defending. But it seems like we have had trouble with the same space for awhile now whether we play high pressure or not. Pia inserted Lori Lindsey into the starting line-up for Shannon Boxx in the center of the park to team with Lloyd. Again, it was clearly not the end of the world in this match, but it is an area that future teams should target if they want to take down the U.S.
Additionally, I found it a bit worrisome that Colombian strikers were able to find pockets along the restraining line "behind the eyes" or on the weak side shoulder of our center backs. Our wide backs need to do a better job of communicating to the center back and/or squeezing tighter on that runner. Once played, we were able to recover and make them go negative or turn the ball over. But it worries me that we appear to recognize that the player is there only after the ball is on its way to her. Our back line could get punished for this in the future in this tournament if we are not more careful.
Our attack can get better from a finishing standpoint, which is obvious. But we can also get into a better rhythm with shorter passes and better mobility from our center midfielders so we can build and connect the attack from back to front and front to back. It seems that we play a lot of long balls, and I wonder how effective those will be against better teams. I am all for testing with long balls from time to time, but we seem to forgo a rhythm and controlling an opponent with possession for the home run pass too often right now.
Report Card
GK – Hope Solo – A – Seemed to be ready for everything and took command on defending free kicks well. Not much to report here. Distribution was very good as usual.
CB – Christie Rampone – A minus – Her quality was excellent, but as the leader of the back line, I also grade her for the demeanor of the group. They seemed to have calmed down from the North Korea match and played with more confidence, especially her partner in the center, Rachel Buehler. There are still the aforementioned issues in the CB/WB weak side gap that need to get sharpened.
CB – Rachel Buehler – B – She got less of a jump to deal with passes played to her weak shoulder than did Rampone. She is not as fast as Rampone, so this really needs to be addressed. In her defense, Cox was subbed in and has little concept of covering the center back on her side, so Buehler was a bit more on an island for the last part of the match.
RB – Ali Krieger – A – I thought she was really good, but I may have missed something. Feel free to set me straight if Ali was not an A student today. My players, students, and colleagues have never had a problem setting me straight if I miss something. Feel free to join the club.
LB – Amy LePeilbet – C – I felt she missed the mark on connecting much with teammates and then a couple times there was that issue of the weak side gap between her and Buehler. Just an average day for Amy. She can still do better.
CMF – Lori Lindsey – B – Lori got the start for Boxxy in the midfield and I thought she brought really good pressure around the ball and was disruptive to the Colombians. I would just like to see these veterans in the middle get their shape sorted defensively. I understand that at any given moment, players can become flat with each other. But once this is the case, players should recognize it and fix it. Our players seem content to stand square of each other when defending. There is little recognition and adjustment.
CMF – Carli Lloyd – B plus – Again, I like Carli. Dare I state though that the primary reason for the higher grades this match for our CMFs are because they were not exposed as much due to a lesser opponent. So, ditto for Carli on the midfield shape and recognition, but she did a lot more right today compared to the North Korea match. I thought the defensive pressure she brought easily surpassed what she did against the Koreans – the work rate was just better overall. She played some great long balls into wide players and forwards. She did this against the Koreans too, just not as often. Additionally, her choices around the box were better and put a hard shot on frame which coupled with the goalkeeping error led to a goal. Very happy for Carli! Can she get us into a better rhythm with shorter passes and combinations?
RMF – Heather O'Reilly – A – Great pressure….great 1v1 down the flank….great goal! What more is there to say? She was pulled in the 2nd half for what appears to be a leg muscle strain. Hopefully Heather will be okay. Her face when she sized up the goal before her game winner was priceless. For those of us who have watched Heather for some time now, we have seen this nostril flair before. What a competitor!
LMF/F – Lauren Cheney – A minus – Cheney did not have as many looks at goal as the last game, but I thought she did her part nicely in the defensive high pressure applied by the U.S. Additionally, she was mobile in the attack once again with great movement and dangerous runs. She shared the ball well, earning the assist on Rapinoe's goal. She also moved flawlessly from LMF to F.
F – Amy Rodriguez – C minus – A-Rod brought great pressure to the Colombian defense. She was also very active with her attacking runs and caused a lot of holes in that same defense by her mobility. Her finishing touch and choices in the box were clearly lacking. She will need to find the composure in the future. Pia likes her for her pace and A-Rod can finish. She just needs to be sharper around the goal if she is to keep her spot and if our team is to continue to advance.
F – Abby Wambach – B minus – It is coming. Abby is smart and puts herself in good spots. But just like I stated in my preview, I question her footwork and quickness to make the slight adjustments to put herself in a slightly better position so she can put a higher percentage on goal. But make no mistake, it is coming. As much as her teammates look for her, she is bound to bag a couple goals in the near future. Her effort is certainly there and she is playing with great heart. I think she knows this is her last World Cup with the young guns coming up through the ranks. I for one am rooting for her to score her goal.
LMF – Megan Rapinoe – A – Great pressure defensively. She connected fairly well and scored a wonderful goal. She is definitely showing her value to this team, and she is making it harder on Pia to leave her out of the starting 11. But she has proven that she will impact positively whether she is starting or not for this team.
RMF – Tobin Heath – C minus – Tobin is a very skillful, crafty player. She brings a certain panache to the field no matter where she plays. But today she lacked the bigger touch to get around a defender in a 1v1 situation. It seemed she was just running into them. She may have been a bit nervous in her first appearance in a World Cup. Tobin can do better than what appeared to be reckless, careless play at times.
LB – Stephanie Cox – D – Sorry folks. I just can't grade someone for one side of the ball. Her assist was a long ball into the center of the Colombian defense that should have been challenged sooner than it was. Against the better teams, that pass is intercepted. Cox as advertised was solid in the attack and served up a couple nice balls for her teammates. But here is where she does not get it. Watch her transition. When our team gets the ball, she flairs out with vigor to be a part of the attack. When our team loses the ball, most of the time she JOGS to get back into a position to help. Even when she is there next to her CB, she almost plays with one foot heading up field or out wide instead of doing her job as a defender. Colombia did not really attack the flanks that much today, so we did not get to see Stephanie's 1v1 prowess. Trust me – it is not fun to watch. I just feel that I would not use her as a coach at this level even if I was down a goal and needed to score. I think we would be more likely to go down by two than to draw even with her out there.
Going Forward
Sweden is up next, and right now it looks as if the U.S. should have the upper hand. But we all know how that goes in this game that we all love. Wambach earned a yellow card fairly late in the match, and this could affect Pia's decision to play her and Wambach's aggression if the decision is to play her. If Abby gets a yellow against Sweden, then she would have to sit out the quarterfinal. I think it is time for a Cheney/Rodriguez front, with Alex Morgan coming off the bench. Rampone should get the start at LMF. I would save Abby for the elimination round. (By the way, the yellow was deserved – spikes up at the GK, no ball, and caught a piece of the GK. That is easily a yellow. Intent has nothing to do with a play like that.
Similar to the U.S., Sweden has outplayed its opponents and created a lot of scoring chances. However, they have struggled even worse than Team USA with finding the finishing touch. Let's hope their struggles continue. The teams know each other well, and Pia will no doubt have a special twinkle in her eye as her U.S. team faces her homeland on the grandest stage for women's soccer.