Team USA Defeats France 3-1; Advances to World Cup Championship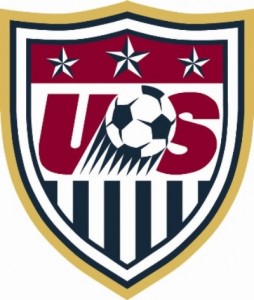 Writer Jerrod Roh will provide coverage, analysis, and opinion for the 2011 Women's World Cup for IMSoccer News. He has attended the last 3 men's World Cups in South Korea, Germany, and South Africa as well as the 2003 Women's World Cup in the U.S. He is a self-described fan, student, and teacher of the game.
Built American Tough
The United States Women's soccer team eliminated a very talented French team in the semifinals of the 2011 World Cup by a score of 3-1 in Moenchengladbach, Germany. Both teams advanced out of quarterfinal matches that involved high emotion and maximum energy spent after playing 120+ minutes and ending in a penalty kick shootout. However, the French had an extra day of rest on the Americans, and that is significant at this stage of the tournament. Just ask Sweden.
The U.S. scored early in the match in the 9th minute when Heather O'Reilly received a nifty back-heel pass from Carli Lloyd and went streaking down the left flank. O'Reilly penetrated near the penalty area and sent a low, hard pass into the goal box where a slashing Lauren Cheney at near post space redirected the ball past French goalkeeper Berangere Sapowicz. It was Cheney's 2nd goal of the tournament after scoring the game winner in the opener against North Korea.
The American team did not generate another shot the rest of the half. A very skillful French side controlled the ball and found their rhythm. Their dangerous attacking unit went to work and created several scoring chances. A number of those chances came from far out and had little hope of defeating Hope Solo, the U.S. goalkeeper. But others were closer and more stressful to the American side.
For the most part, the U.S. did a fine job of absorbing the offensive pressure of France. It is natural for a quality team that goes down a goal to then dominate a match statistically with shots and corners. The team in the lead does not NEED to score, so the collective risk-taking to go forward typically decreases. Factor in the one less day of rest, and it was a natural occurrence of events to see our U.S. team defending in our defensive end for large chunks of the game. But it takes quality organization and a strong mental toughness to absorb that pressure, and our team displayed both for the most part during tough stretches.
Yes, there were times when I felt our flat midfield shape was making it tougher on our back line and our lack of connection with our forwards seemed to just give the ball back to France way too easily. But overall, our American team showed its toughness to hold the French out when this superior skilled team had us on the chase.
The French Equalizer
Team France started the 2nd half in much the same way they dominated the last 35 minutes of the 1st half. In the 55th minute, the French were rewarded for their dominance in possession and their camp that they had set up in the American end. This time it was an American opponent who did well with a near post run to mess with the goalkeeper.
French left back Sonia Bompastor sent an early cross into the box. Forward Gaetane Thiney took a path to the ball to intersect it at near post space. Solo had to honor the potential of Thiney getting her head on the ball. Thiney did not touch it, and it continued on its path, which happened to be in the far post side netting of the U.S. goal. It was a very tough play for Hope or any goalkeeper in the world for that matter.
The location of Thiney's potential to intersect the ball was just outside the goal box. The fact that Thiney was loosely marked forced Hope to honor her more. If newly installed starting center back Becky Sauerbrunn could have been tighter to her mark, then Hope may have been able to focus less on that potential intersection and more on the location of where she could collect the ball. That is really the only thing that could have been different to help prevent the goal conceded to the French. Teams who pepper the goal and penalty area with shots and crosses are usually eventually rewarded, and the French deserved to score if you want to look at who was playing better attacking soccer.
Pia Pulls Strings
The U.S. eventually generated more possession and attacking play, but the French still had the momentum and the better part of possession and chances for a few minutes after they had scored. It was not until U.S. coach Pia Sundhage made a change in the 65th minute that I have personally wanted for this entire tournament. Pia pulled center midfielder Carli Lloyd, moved Lauren Cheney to the middle, and inserted Megan Rapinoe on the left side of midfield. Cheney was able to cover the ground better and caused more pressure on the French which broke up their rhythm and possession. She was also able to combine and be more mobile in the attack. Rapinoe gave great energy on the left and clearly is playing with great confidence now after the late-game heroics against Brazil in the quarterfinal. She connected, got forward in dangerous positions in the attack, and caused havoc defensively.
If you have been following my analysis throughout this World Cup, you know that this would be my starting line-up in the midfield or at least my first substitution in each match. Lloyd is quality, but in combination with Shannon Boxx in a 2-person central midfield, it is just not bringing enough energy to that area of the formation over a 90-minute match.
Alex Morgan was inserted earlier in the 2nd half, right after the French scored in fact. I think this is also something I would have liked to have seen earlier in the tournament. Let the young colt get a feel for the game a little so she can time her runs better and calm down a bit on the ball. I think her late goal was a product of her getting an ebb and flow along the restraining line due to having a few more minutes out there. I am fine with Amy Rodriguez starting. But if A-Rod is struggling, I say give the young Morgan a look earlier.
Abby Magic
The U.S. was able to disrupt France better, possess better, and generate more chances once that substitution was made in the 65th minute. No doubt, the American superior fitness and fighting spirit were also factors in our team's ability to find a way to battle back against France. But it took some raw American power to earn the game winner in the 79th minute.
Cheney drove a corner kick to the far post and looky there – U.S. forward Abby Wambach was running fairly unimpeded to get on the end of it with her head to send the French packing. How these teams fail to put a body on a goal scorer of Abby's prowess is perplexing. But maybe one day opponents will figure out how to mark a player with Abby's size, strength, power, and savvy. It's one thing if she is rising above and having to use that strength to overpower opponents, but it is another when she is being trailed into the box or left by herself to drift to the back post a la her dramatic goal against Brazil in the quarters.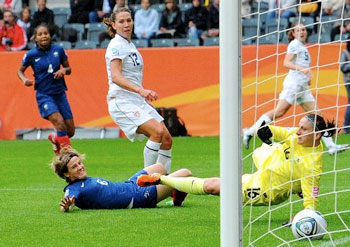 In addition to the poor marking on the corner, French goalkeeper Sapowicz was nowhere to be found. Cheney's serve landed on Wambach's head ONE yard from the far post. Morgan did a good job of trying to screen Sapowicz, but she has to read the ball and get there.
So, I have painted a picture of 'anyone could have done what Abby did,' and the French certainly did not make it very tough on her. But Abby has now bagged big goals in each of the last three matches. Getting what I would classify as an ugly or "scrapper" type goal against Sweden was typical in breaking a scoring drought for any great scorer in any sport. But she is now feeling good and ready to finish in magical moments for her team again. Not everyone has that in them, and Abby clearly has it in her for the big goal on the big stage. Her leadership and effort have always been there. But now she has her scoring swag back, and the rest of world should be afraid.
Young Morgan got her goal in the 82nd minute soon after the bit of Abby Magic. Rapinoe put the ball through on a deflection and Alex was in on Sapowicz. Morgan's angle was not great. The French keeper came a little far off her line for a confrontation at that sharp of an angle. Morgan measured and composed and finished her first World Cup goal – hopefully the first of many.
Moving Forward
Team USA will be matched against the most technical team in the women's game – Japan – for the 2011 World Cup title. Other federations have and are studying how the Japanese train their youth – girls and boys. It is very strict, regimented, repetitive skills training. They are now just trying to tweak it so that their players feel a greater freedom to take risks in the attack. I suppose after being drilled for years on the proper way of doing things, players might become less willing to play creatively and aggressively for fear of making a mistake. Attacking players need to feel comfortable to make mistakes when taking risks if they are to play their best. But what a technical foundation the Japanese have built in all their players!
The U.S. defeated Japan in two warm-up matches in the United States in the months leading up to the World Cup. Both scores were 2-0. This Japan team has evolved since then, just as the U.S. has. After knocking off favorite and host Germany and then a Swedish team who out-played the U.S. in group play, the United States and its fans best be on full alert for a colossal battle to raise the trophy on Sunday.
Japan lacks a superior goal scoring threat, but they wear teams down with possession in the attacking half and eventually find windows and pockets to expose which lead to chances in front of goal. Additionally, they are very skilled with the final pass and timing of the run in behind a back line. They are very quick overall, and very organized and hard-working defensively. Their goalkeeping is very sound. The U.S. will have an advantage on corner kicks and free kick service with superior size to get on the end of those restarts. But I would be very surprised if they leave Abby to run into the box unimpeded as our previous two opponents have. The Japanese will be playing for their tsunami-torn nation and we can all appreciate that mission. Our team seems to be on a mission as well though. Hopefully it will be a great final match and a U.S. victory on Sunday. GO USA!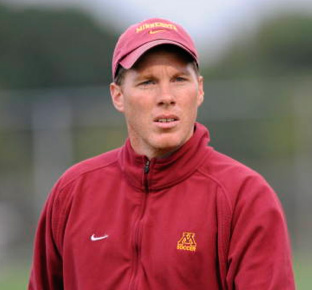 Jerrod Roh
Jerrod Roh has served as an assistant coach for the University of Minnesota Golden Gophers Women's Soccer Team since 2007. He's also served as a Goalkeeping Staff coach for the US Soccer Region 2 ODP since 2005. Prior to coming to Minnesota, Roh spent three seasons at the University of Kentucky, serving as the top assistant while coaching the goalkeepers and serving as the program's recruiting coordinator. Roh attended Kansas State University and graduated in 1995. He was a three-year starter for the Wildcats. He holds a masters in business administration from Western Carolina. Currently he is coaching the U15 girls team for Eden Prairie Soccer Club.
Jerrod wrote a 3-part preview of the 2011 FIFA Women's World Cup for IMSoccer News. Those can be found here: Part 1, Part 2, Part 3.