Team USA Defeated by Sweden 2-1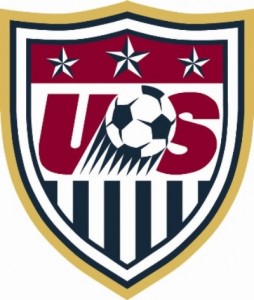 Writer Jerrod Roh will provide coverage, analysis, and opinion for the 2011 Women's World Cup for IMSoccer News. He has attended the last 3 men's World Cups in South Korea, Germany, and South Africa as well as the 2003 Women's World Cup in the U.S. He is a self-described fan, student, and teacher of the game.
Americans Exposed
Sweden did what any of us would do…. stress Team USA's left side of the back line both with attacking play and defensive pressure for an extended period until good things happened. Sadly for us, those good things for our opponent happened early in the match and resulted in a 2-1 loss for the United States to Sweden. All is not lost. The Americans are through to the quarterfinals to play Brazil, while Sweden's reward for winning Group C is a date with upstart Australia who knocked out Norway earlier in the day by a 2-1 score.
Did anyone else notice how the Swedes kept playing balls in and around our left side in that first half? It was like they were staying away from our right side like it was the plague or something. Both Swedish goals came from engaging our defenders on that side, but it seemed it was a lot more than just those instances. The first came in the 16th minute when left back Amy LePeilbet took out a Swedish forward in the box who had run in behind our left side. It was a well-timed play by Sweden, but LePeilbet has to keep her feet there. Instead she left her feet and attempted to make a wild attempt at the bouncing ball. She missed the ball and judo kicked the Swede, which of course led to a penalty kick for Sweden which they converted. We have the best goalkeeper in the world. Make Sweden beat her! Don't fault Amy's effort, just her judgment.
The second Swedish goal came in the 35th minute when left center back Rachel Buehler committed an unnecessary foul about 8 yards outside our penalty area. The Swedish attacker had the ball and she was not going anywhere with her back to pressure. Buehler stuck in and looked like she may come up with the ball, but the Swede re-established her position on the ball, and at that point Buehler should have conceded and just kept her there. Instead Buehler continued to try to win the ball right there, and clipped the Swede and earned the foul. The Swedish free kick specialist hammered the ball toward goal. An unfortunate deflection off of LePeilbet wrong-footed American goalkeeper Hope Solo and ended up in the back of the net. Rough day for Amy – one can only feel bad for her.
Prior to any goals being scored, there were signs that the Americans might not be on their game. In the 7th minute of play, a Swedish goal kick led to a clean chance on a breakaway, but Solo made the huge save. American center midfielder Carli Lloyd won the goal kick with her head, but the problem was that she won it negative – meaning it went toward our goal and not theirs. It turned out to be a brilliant flick in behind our back line and a Swedish forward was ready for the flick while our back line was not. In addition to coaching the Gophers, I also coach a U15 girls' team in Eden Prairie. Winning the ball negative as a central player is something that my kids are trying to correct right now as 15-year-olds. Lloyd was not under a ton of pressure, but she managed to look like one of my youngsters on that play. I for one have greater expectations for our national team. Heck – I have greater expectations for my 15-year-olds! Additionally, our back line was flat-footed on the play. Say it with me – "SIDE ON." We use this term to teach our players on the back line to have their body half turned and ready to run back for a ball played in behind them. Our U.S. back line was not side on nor were they ready, and we were fortunate to not concede a goal on that play.
Abby Scores
Team USA was not without their chances in the first half. Left midfielder Lauren Cheney had a couple good looks and forward Amy Rodriguez nearly scored when her shot bounced off the top of the cross bar and over for a goal kick. Lloyd made a quality play on a knock down in the box, lunging forward to put a shot on frame. But it was not located enough to beat the Swedish goalkeeper. Overall, we struggled again to develop a rhythm and maintain possession in the other team's end.
The Swedish goalkeeper gave rebound after rebound in this match. My guess is that this was in our scouting report. I would also speculate that our coaching staff encouraged our group at the half to continue to fire shots from distance because of this goalkeeper's tendency to give rebounds. Understand, my expectation is not that a goalkeeper hold every well-hit shot. But if you are not going to hold it, then get it the heck away from the goal. Our Swedish friend would spill the ball or deflect it in an uncontrolled way down around her goal. I suppose this led our team to think that this was going to lead to goals for us, even if we hit shots from 30+ yards away. Well – that did not work. When you hit shots from that far out, our forwards are not going to be that close to the goal either for rebounds.
In the middle of the 2nd half in the 67th minute, we did earn a corner kick that led to a wonderful goal. Cheney took the kick and out-swung it with her right foot to far post space about 8 yards from goal. American forward Abby Wambach plowed through and met the ball with her shoulder blade while meeting a couple Swedish defenders with something else. The ball deflected brilliantly into the back of the net at the far post.
Abby's recent struggles have been well-documented. Great scorers in any sport can go through a drought. It is not uncommon, and it was good that Abby kept her cool with the media and her confidence on the field. Sometimes a scorer who is struggling needs to barrel through a couple people and catch a fortunate deflection to break up the slump. Goals are not always pretty, but I think I would not be alone in thinking that it was about time Abby got one to bounce her way. Hopefully she can continue to find the net against Brazil in the elimination round.
Report Card
Sorry folks! It's not in my nature as a coach to kick a group of players while they are down (not that they are reading this, but I don't want to further contribute to any negative thoughts about players for fans of Team USA). So instead of grading them this time, let's take a glance at how my predictions from before the tournament are holding up now that group play is completed. You can grade me instead!
Group A
Predicted Order of Finish
1st – Germany
2nd – France
3rd – Canada
4th – Nigeria
Actual Order of Finish
1st – Germany
2nd – France
3rd – Nigeria
4th – Canada
Group B
Predicted Order of Finish
1st – England
2nd – Japan
3rd – Mexico
4th – New Zealand
Actual Order of Finish
1st – England
2nd – Japan
3rd – Mexico
4th – New Zealand
Group C
Predicted Order of Finish
1st – Sweden
2nd – USA
3rd – North Korea
4th – Colombia
Actual Order of Finish
1st – Sweden
2nd – USA
3rd – North Korea
4th – Colombia
Group D
Predicted Order of Finish
1st – Brazil
2nd – Norway
3rd – Australia
4th – Equatorial Guinea
Actual Order of Finish
1st – Brazil
2nd – Australia
3rd – Norway
4th – Equatorial Guinea
So, in summary, I hit on 7 of the 8 quarterfinalists. Australia took down Norway today and ruined my elimination round bracket. Bummer. But I was correct in the order of finish of the top 2 in each of the other groups. Not bad for a rookie I suppose. I favored European sides to advance since the event is in Germany, and that seemed to work for everyone except the Norwegians. Considering some of my comments in my preview article of this event pointing out weaknesses of the U.S. team, I could not pick the U.S. to finish on top of their group and that clearly has played out to be correct. Ouch! (Patting myself on the back too hard.) I had Norway going to the semifinal, so what do I really know after all?!?
Going Forward
The U.S. must now face Brazil, a team who I feel is ready to finally win their first major event. There is no doubt we can defeat them. Coach Pia will have a good plan. If we can convert a couple chances and if Hope can have a good game (maybe a great game will be needed), then we can advance. Neither should really be seen as a favorite in this match. Both are very well-equipped to win the World Cup and considered powers in the women's game. They, along with Germany, have often been referred to the "Big 3" entering this World Cup. Unfortunately, one of the "Big 3" will be going home now after the quarterfinal round.
I'm not sure what can be done at this point to fix problems the inherent problems with this team that have been there for some time. Here are the areas to watch for:
1) Our first issue is the left side of defense. Look for Brazilian superstar Marta to set up camp over there, not that she needs to stay away from any defender in the world to find success.
2) The second problem is our central midfield's lack of mobility to be the connecting and defensive force one would expect at this level. Look for Brazil to find space in the middle in front of our back line to penetrate off the dribble or in short passing combinations.
Can we earn enough chances through our dynamic flank play and long ball service to earn the edge after 90 minutes against Brazil? I sure hope so.