The Women's World Cup is down to its final eight teams after yesterday's conclusion of group play.
Yesterday's last day of group play action was an exciting one with several key games.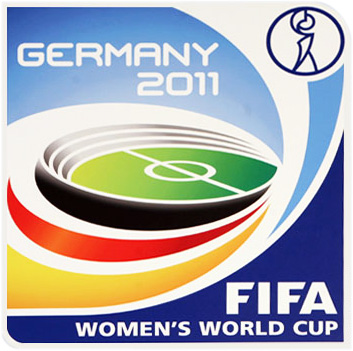 Brazil 3-0 Equatorial Guinea
Brazil seemed to have no problems with Equatorial Guinea winning 3-0. But it took patience from the Brazilians as they were not able to find a way though until the second half. Even then EG showed some good attacking flair at times and had several quality chances. Brazil ended the game with a 62% possession rate. Brazil finishes top of Group D.
Australia 2-1 Norway
In perhaps the most exciting game of the day, Australia squeaked by Norway to finish 2nd in Group D and book their 2nd consecutive trip to the knockout stage. Australia only needed a draw to advance but it was Norway who scored first in the 56th minute. Australia countered with their own goal just minutes later. The contest had many chances and fine saves by each side but was dramatically decided in the 87th minute when Kyah Simon headed in the game winner for Australia.
Sweden 2-1 USA
The US were undone by Sweden in almost every aspect of the game. However, Sweden found the luck of the bounce or better stated, deflection, to put the team up 2-0 before half. Abby Wambach pulled one back in the 67th but the US were never able to totally recover. See Jerrod Roh's game report for full coverage. The loss for the US means Sweden wins Group C and will face Australia in the quarterfinals. More importantly they do not have to face Brazil for now. Instead, that will be a task for the US Women.
North Korea 0-0 Colombia
Not much to say about this sleeper that saw both teams head home from the tournament with only a point and neither team ever scoring a goal.
Quarter-Finals
In the first bracket, Germany, who finished atop Group A, will face Group B runner-up Japan, and Sweden Group C winner will face Group D runner-up Australia.
In the second bracket, England Group B winner will face off against neighbor France who were runner-up in Group A while the United States, Group C runner-up, will face off against Brazil the Group D winner.
All games will be covered live on ESPN and ESPN3.com.
Here's the schedule for the Women's World Cup quarterfinals:
England vs. France – Saturday, 10:30 a.m. CT
Germany vs. Japan – Saturday, 1:15 p.m. CT
Sweden vs. Australia – Sunday, 5:30 a.m. CT
Brazil vs. United States – Sunday, 10 a.m. CT