US 2-2-Brazil; Team USA Defeats Brazil 5-3 on PKs to advance to semi-finals.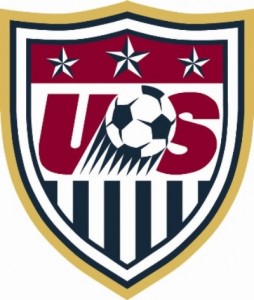 Writer Jerrod Roh will provide coverage, analysis, and opinion for the 2011 Women's World Cup for IMSoccer News. He has attended the last 3 men's World Cups in South Korea, Germany, and South Africa as well as the 2003 Women's World Cup in the U.S. He is a self-described fan, student, and teacher of the game.
Wakin' Up the Neighbors
Whoah Nelly!! I hope you woke up and made some time to watch this match on a Sunday morning. If you live in my neighborhood, then I probably woke you up with the volume of my goal and save celebrations. Anyone who knows me and my passion for the game and Team USA knows that I am not kidding. The drama, adversity, and our American team's ability to fight through a talented Brazilian team and a not-so-talented officiating crew to advance on penalties to the 2011 World Cup semifinals does not even begin to sum up what will certainly go down as one of the all-time greatest World Cup matches ever played – men or women.
With one minute remaining in added time in extra time (translation – one minute left) and the U.S. trailing 2-1 and down a man due to an earlier red card, substitute left midfielder Megan Rapinoe found space on the left side and served the ball to the far post where long-time American forward Abby Wambach was waiting. The cross beat the Brazilian defense and Brazilian goalkeeper Andreia came to win it also. Wambach did what she does best and redirected the ball with her head into the back of the open goal to send Team USA and its fans into an elated bedlam similar to when Landon Donovan found the back of the net against Algeria in added time last summer in South Africa.
The penalty shootout ensued and U.S. goalkeeper Hope Solo was the difference. After successful penalties by Americans Shannon Boxx, Carli Lloyd, and Wambach and by Brazilian star forwards Christiane and Marta, Solo saved defender Daiane's offering on the 3rd shot by getting a single hand to a shot that was well-placed horizontally, but not vertically. Understand that a goalkeeper's chances increase if she or he does not have to worry about going high or low, just straight across with the hand to parry wide. It was still a quality shot and Hope made a tremendous save. Rapinoe and Brazilian Francielle then converted their spot kicks. American defender Ali Krieger, who is fluent in German after playing professionally in Frankfurt the past couple years, calmly located her firm shot low and to the corner and finished a victory for the ages – truly a spectacular ending to what was a storybook of a match.
For the Brazilians, they go home prematurely. A team with such talent and flair, there will be and should be some major questioning of how their group was prepared and managed. For Team USA, the story continues and hopefully this match is just the most exciting and dramatic chapter of a book that is titled 2011 World Cup Champions.
Brazilian Blunders
This match was not one of the greatest because of the attractive soccer being played. Neither team played great soccer. This Brazilian team has the ability to string passes together in the midfield and attacking end and failed to show that throughout this tournament. The individual artistry and gamesmanship of Marta and the other attacking personalities of Brazil still had the ability to cause any team problems. But they lost today because they did not control the ball. Brazil had a man advantage for 55+ minutes of the 120+ minute match, and still only managed an even split of 50% possession. They should have made the U.S. chase more, but they did not. Brazil was out-coached and out-played today. After the U.S. went down a player, Coach Pia and her staff made adjustments to keep the pressure on Brazil and to generate chances to earn the win. The Brazilians had no answer to calm and control the game. They did have an answer with a go-ahead goal and some other scoring opportunities, but it became a game of converting a near equal number of chances against a team that was down a player. They rolled the dice and paid the price.
In addition to lacking control of the ball and therefore the game, Brazil simply came up short in some big moments. Our American team and personality as a nation seems to thrive in big moments. (I will discuss this more later.)
Team USA's game-tying goal did not come out of the blue. We had been getting chances and plenty of the play. How Abby was left fairly unmarked at the back post as time is running out is beyond any soccer fan or coach. She is only the 3rd all-time leading goal scorer in the history of the women's game. Maybe you should put a body on her? But one can chalk this up to fitness and mental resolve as much as anything else. When players are fatigued they make mistakes that are out of character. Brazil's men had a similar situation when they went out to France in the 2006 World Cup in Germany when Carlos appeared to take a smoke break while Thierry Henry ran into the box on a free kick unmarked to score the game winner for the French. At the time for the French men, Henry was the globally respected lethal goal-scoring striker. Wambach is that kind of figure in the women's game. When someone is going to serve it into your box, you better make sure you have a body on Abby. Brazil did not, and learned a lesson that they should have already known.
While I feel great for Team USA and very proud to be an American today, as a coach and human being, I cannot help but feel bad for Brazilian defender Daiane. She may have just registered the roughest day in the history of the women's game. It's similar to how I felt bad for Amy LePeilbet, our American left back, after her unfortunate game against Sweden the other day. Amy was the defender that took down the Swede in the box for the penalty kick early in the match and then had the misfortune to be credited with an own goal on the Swedish free kick that found its way into our net. (Not sure I agree with that being scored as an own goal. Doesn't an own goal have to be when the ball is not headed into the goal, but then is redirected by a member of the defending team into their own goal? The Swedish free kick was on its way toward goal and would have been a shot on goal without Amy's deflection. Oh well.)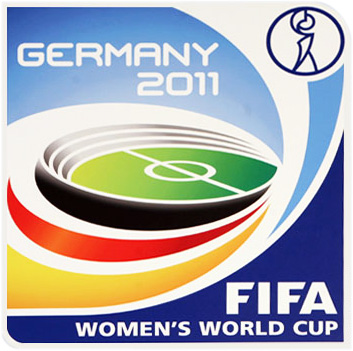 The U.S. got on the board early after just 74 seconds. Rodriguez earned a free kick in the Brazilian defensive half of the field. After a partial clearance on the initial free kick by Brazil, the ball was sent on a long diagonal to far space. Abby dummied the ball through toward the flag for the oncoming Shannon Boxx. "Boxxy" got her hips around brilliantly to drive the ball hard and low back through the goal box on her first touch. The cross beat Brazilian goalkeeper Andreia and Daiane attempted to clear the ball only to deflect it into the net for an own goal. This was just the beginning of a tough day for Daiane.
Daiane ended up being the closest defender to Wambach on the game-tying goal with little time remaining. She was not marking Abby initially, but could have done more to check her shoulder and find her prior to the Rapinoe's cross. Late substitute Renata Costa was marking Abby initially and then just kind of let her go….interesting choice. So, Daiane started the match with an own goal and ended by not managing the most dangerous goal scorer of the opposition in the waning moments of the game while holding a one goal lead. Then to top it off, she failed to convert her penalty kick in the shootout, the only one not converted. If you take away the first two minutes and the last two minutes, then Daiane played well. But as we all know, outcomes can be decided at any moment of a match and you must give effort and have focus throughout. I hope Brazil gets on the pitch soon to give this team and specifically Daiane a chance to cleanse this feeling out a bit. It can't be easy sleeping with that for Daiane.
I can be equally critical of goalkeeper Andreia in those big moments for Brazil. For the own goal, Andreia was not in the correct starting position for Boxxy's cross. She was hugging the line and 3 yards inside her near post. Boxxy's cross came from the intersection of the penalty area with the end line. When the ball goes that deep, the goalkeeper should be further off her line to cover a greater area out from the goal. A ball would have to be mishit or deflected for it to have even a chance to find the frame directly. A goalkeeper should be able to cover 3 yards back to her line if something like that happens. When the ball is that close to the penalty area, a goalkeeper needs to cheat closer to the near post because there is less time to deal with a near post ball. If Andreia positioned herself properly, she would have cut the cross out close to when it intersected the near post. Instead, the ball made it across the front part of the goal and left her defense, namely Daiane, in a tough spot. Make no mistake, Team USA made a good play and deserved the goal. I always teach players that if they are endline and in the box, then serve it firmly on the ground angled toward "The 2nd Six". (The 1st Six would be the goal box – 6 yards from the posts. The 2nd Six would be an imaginary 6 yard box stacked on top of the 1st Six.) I tell them to "slam it in there" because I know it is tough on the keeper and any defender trying to clear it. Boxxy slammed it in there nicely and a goal was manufactured. It was as much a good play by Boxxy and Abby as it was an error on Brazil. And young players, don't forget that Abby's presence at the near post was an obstacle to the Brazilians having a good look to make a play on Boxxy's cross. That goal does not happen if Abby does not make that near post run with vigor.
On the game-tying goal at the end of the match, Andreia came for the cross at the far post and failed to touch it. We all know that if you go in that situation, you have to at least take the ball off its initial path. Andreia clearly did not. If she stays and slides across her line as the ball is traveling, is she now in position to make it a fairly routine save? I don't mind the decision to go because the ball was in the air for awhile, and she clearly COULD have gloved it. She just misjudged it and was punished.
Really Jacqui?! Really?
Click "read more" to continue–Hey – we are all human. We all make mistakes. I USUALLY only engage a referee when I feel my team has been wronged over a period of time by an official or when I feel my player has been put in physical danger by a referee's decision. Of course, if it is a game-changing INCORRECT decision, then I have been known to express myself to an official. I try to keep it in check though so Coach Mikki [Denney Wright] and others don't have to deal with my antics too much. In general, I have great respect for GOOD referees. It is not an easy job. But some are over their heads and should not be given a stage that is above them if they are not ready.
Jacqui Melksham of Australia was the center official for this World Cup quarterfinal. She was consistently inconsistent – just kind of all over the map with her calls in my opinion – but that's just how I saw it. Let's give her the benefit of the doubt on the penalty she called and accompanying red card for American defender Rachel Buehler. Buehler did have a bit of Marta's jersey as she was heading in to attempt to score. Marta had a bit of Rachel's though too. But how do you rob Hope Solo of that save?
The Laws of the Game have places for interpretation. Other things are cut and dry. Example of cut and dry – if a ref is going to call a foul on a "last defender" situation, then a red card MUST come out. I hate it when they pull a yellow. A red is the only option the rules give an official in that instance, yet some will think they can give a lesser penalty. Once they blow that whistle and have given a foul in that situation, it must be red. Example of interpretation – time has expired, but the team trailing has just earned a free kick or corner kick. The official is to exercise what we call "spirit of the game" and allow the trailing team the opportunity to take the kick. Of course, this cannot happen with scoreboard time in the college and high school game unless of course you give the referee a reason to stop the clock.
Apparently the call on the penalty kick save by Solo was one of the American players crossed the penalty box line early and "encroached." I know one thing is for sure, Hope did not move off her line toward the shooter enough for a call. Her movement was along the line. The encroachment by the American player at the top of the box was minor and not part of the play. It was not disruptive to the shooter or the keeper. The rebound from the shot went well wide and if an advantage was gained by our encroachment to clear the rebound, it was extremely minor. You don't call offside when a player in an offside position has no influence on the play. You let the goal stand. I feel like this is that kind of situation and a better ref would have recognized that you let the save stand in that moment. Maybe I am wrong here. Maybe I am partial to the keeper position. Maybe I have not studied the laws and their interpretation as much as Jacqui has. I just feel this was a disservice to the game. At that moment, I was interested to see how the game was going to play with the U.S. down a player but still up 1-0. I thought Hope put us in that situation. I thought that this was going to be very exciting with the Brazilians coming forward to try to tie the score with an extra player. But then what seemed to be the path the players had taken the game was denied by the official.
An official can influence a game as such when a player fouls an opposing attacker in the box and does not call the penalty kick. Many referees in our country have told me that they don't want to decide the game. Well guess what, the defender who lunged in on the attacker who was making a good play just decided the game. Now if you don't call it, you have decided it. The attacking player should be rewarded for their skill and ability to put the defender in a tough spot. If the defender does not defend well and fouls, then she or he should be penalized accordingly. Do we not want to encourage attacking flair in the box? Others have told me that they did not "feel" that the game needed the penalty kick at that moment. Are you kidding me? My team is winning 2-0 and deserve a PK to make it 3-0 and out of reach in most cases, but because a ref "feels" it will be a more interesting game, the PK is not called. Let the players decide it. My players worked their tails off to earn the 3rd goal and we should now be able to rest some key players for upcoming games and get reserves some key minutes. But the ref felt the game didn't need it at that moment. Are you kidding me? All I can say is WOW. Solo decided it with her save. An encroaching player who was not part of the play should not have been the deciding factor that Jacqui made it. Again – WOW.
The 2nd Brazilian goal at the beginning of extra time was a missed offside call. This one is not on Jacqui, but it was just unfortunate that it seemed at the end of the day, the Americans earned both of their goals fairly and Brazil scored both with the help of the officials.
I suppose we can say what comes around goes around. Brianna Scurry's save in 1999 – twelve years ago today – in the PK shootout at the Rose Bowl in the World Cup Final was illegal as she moved FAR off her line prior to the shot to defeat the Chinese. WOW! How did they not call that? I am sure the Chinese media were all over the fact that their team was robbed, and I would agree with them. Who knows what the paths would have been over the last 12 years if China would have won and Team USA would have lost? Kind of a big "no call" by the referees of that match that decided the game and maybe the future of these national programs. In the Sweden match just a few days ago, Sweden was clearly not offside on a couple of offside calls that ended with Swedish goals. That match could have been 4-1 Sweden with better officiating. So, maybe it was our turn to get punished by poor officiating, but our group of American women refused to go out today to a talented Brazilian team and a not-so-talented officiating crew.
America Team Fighting
Say it in your best Korean accent – America Team Fighting! When I was in South Korea for the 2002 World Cup, the Koreans used that phrase to refer to their team's exploits and fighting spirit – Korea Team Fighting! Our group fought today in a similar way. Our women's teams of the past have had a similar fight regardless of the situation. Our U.S. men's team is known now around the world for this fight. In South Africa last summer, plenty of fans from Africa and other places in the world expressed to me how much they enjoyed watching our team because of this "never say die" attitude. They would tell me that they admired the courage of our team.
This Women's World Cup is being watched on TV around the world more than any in the past. My guess is that fans around the globe were excited to see the American fighting spirit again. Now that Germany has been eliminated, maybe the Germans will embrace our women over there more. One would think some might have a problem cheering for neighbors France and Sweden who still remain. And Team Japan took out their beloved frauleins! Can't cheer for them – right? OK – well maybe a few of us around the world will cheer on the Japanese team a bit for all the losses they have endured recently. It would appear that the Germans favored our team today, but maybe that was because they felt the injustice that was being served to the Americans by the game officials and did not appreciate the antics of Marta and company with feinting injury, time wasting, etc.
But all of this controversy, injustice, adversity, and then fighting through it, were why this match is an instant classic and will go down as one of the greatest matches in women's or men's World Cup play. Yes, we saw the brilliance of Marta, and the ferocity of Hope and Abby. We saw calls that went against us and calls that went for us. We saw a chess match at times and bodies flying into collisions at other times.
Whatever the case, we are proud of Team USA when we fight like that. Throw out the strategy and tactics and who played well and what Pia is thinking. Throw it away! It is the American fighting spirit that showed up today and made this a classic, and I for one was overjoyed to see it. My neighbors on the other hand may not have been that excited to hear it, but they will get over it.
Going Forward
Well first of all, what do I know? Really? I had Germany, England, Norway, and Brazil in the semifinals. I think most would have had at least two out of Germany, Brazil, and the U.S. So, I don't feel awful. If this were March Madness, everyone would be complaining about their bracket being messed up at this point I think. But maybe it is time for me to get out of the predicting business. Holy cow! Pick against Team USA? Shame on me! Please forgive me Coach Pia, Captain Christie, Abby, Hope, and company.
Team France is a quality side – very technical and creative and versatile in the attack. They have pace up top that could give our back line problems. But if Rampone plays the left center back spot again, I think that will give us a better balance in our back line to deal with speed issues. That was a key adjustment by the coaching staff for this game. Our back line played well and Rampone was able to cover our left side better than Buehler. As a group, they got a head start on running onto balls played in behind them much better. My guess is the coaches trained this a bit the last few days after Sweden exposed our general lack of pace and readiness in the back. With Buehler out because of the red card, Pia has a big decision to make. After watching qualification and pre-World Cup friendlies, I would be tempted to just make an even swap by inserting reserve center back Becky Sauerbrunn. I thought she played well when given the opportunity and she has been a rock for her pro team, MagicJack. Is she ready for this stage?
The French are also fit and very athletic overall. Their weakness is in their back line with just staying organized and giving the ball away unnecessarily at times. Their goalkeeper has also been known to make a mess of things. So, it may be a track meet with the difference being Solo in goal for the U.S. If we bring the fight we brought today, then I like our chances. America Team Fighting!!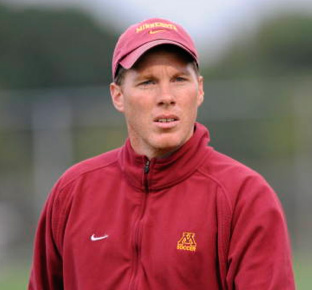 Jerrod Roh
Jerrod Roh has served as an assistant coach for the University of Minnesota Golden Gophers Women's Soccer Team since 2007. He's also served as a Goalkeeping Staff coach for the US Soccer Region 2 ODP since 2005. Prior to coming to Minnesota, Roh spent three seasons at the University of Kentucky, serving as the top assistant while coaching the goalkeepers and serving as the program's recruiting coordinator. Roh attended Kansas State University and graduated in 1995. He was a three-year starter for the Wildcats. He holds a masters in business administration from Western Carolina. Currently he is coaching the U15 girls team for Eden Prairie Soccer Club.
Jerrod wrote a 3-part preview of the 2011 FIFA Women's World Cup for IMSoccer News. Those can be found here: Part 1, Part 2, Part 3.