The Richmond Kickers of USL PRO are celebrating their 20th Anniversary by rebranding with a new logo.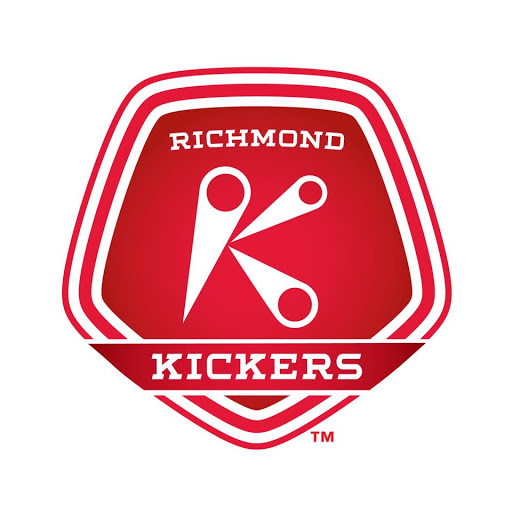 "We've looked probably over the last five years at changing our logo, and for several reasons – the timing wasn't right or we felt it wasn't the perfect logo for us," Leigh Cowlishaw told Potomac Soccer Wire. "We went through the process again six to eight months ago and we feel with the 20th anniversary and the buzz that we're getting with several major announcements over the last couple of weeks, it was perfect timing."
Anyone who has read this blog in the past knows I'm not crazy about some of the traditional American soccer logos that have been floating around since the '80s. While this logo is much more contemporary, I do have to argue with my regular logic that says you don't always have to have a Telstar soccer ball on the logo to announce that you're a soccer club. I still agree with that logic but in this case if you were not familiar with the team you would have no idea that it's a soccer club.
The overall badge is a pentagon panel of a soccer ball (we are usually used to seeing that inverted or base down – in this case up) and those three images in the middle form a K for Kickers. I have to admit I couldn't figure it out until I read up on it. The streaks are balls being kicked and are reminiscent of the older logo with 3 streaking balls but in this case done with a very contemporary look.
By the way, congratulations to the Kickers for making it to 20. That is no small feat in the American soccer landscape. Special congratulations go out to former player and owner Robert Ukrop and Leigh Cowlishaw who has led the team for the past 12 years.
Click 'read more' to see the old Kickers logo and the new logo with explanations.

The Kickers will kick off their 20th season on April 7th with a home game against the Charleston Battery with the game being played at City Stadium.

Click on image for larger illustration.