IMS has confirmed with numerous reputable sources that St. Louis resident Ryan Woods has interest in purchasing or investing in the USSF D2 Pro League team, AC St. Louis, from St. Louis Soccer United (SLSU) which is partially owned by Jeff Cooper.
Last weekend Selby Wellman of the Carolina RailHawks and Aaron Davidson of Traffic USA and Miami FC spent time in St. Louis going over Wood's financials. The NASL representatives are being careful in vetting Woods knowing the USSF will meticulously examine his financial documents with the new D2 standards.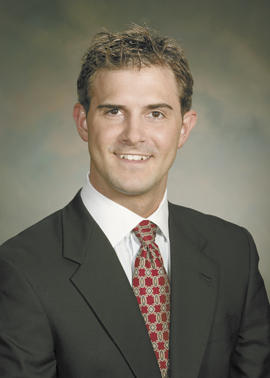 Ryan Woods
The 35-year-old is a real estate developer, owns numerous companies and is involved with several ventures. He is currently partnering with Chris Dornfeld of St. Louis with a company called United Plaza LLC. Woods was a founding partner of the Clayton-based St. Louis office of Lee & Associates, a national commercial real estate corporation. He founded Gateway Real Estate Partners in 2003. United Plaza is an affiliate.
Woods and Dornfeld presented an RFP to Richmond Heights for redevelopment of an area called the Hadley Township neighborhood. Richmond Heights Public Relations Coordinator Irene Johnson told IMS the city issued a request for proposals on the redevelopment in early 2009 and United Plaza was the only respondent.
According to Johnson and an article in the St. Louis Today dated August 2009, a soccer stadium was added to the project plans. Jeff Cooper, current owner of AC St. Louis, who is said to be a long-standing friend of Woods, was quoted as saying he was approached by Woods to build a stadium.
"Ryan Woods approached me with his plan some time ago, but none of our discussions have been serious. In the meantime, earlier this year we acquired the St. Louis Soccer Park from Anheuser-Busch and are committed to exploring that site as a potential home for a new, state-of-the-art stadium for professional soccer. Also, we continue to work with Collinsville, which has been a terrific partner to date. The Richmond Heights proposal is not one that has our attention at this time."
Richmond Heights soccer stadium rendering
The article says Woods was quoted as saying he'd discussed his proposal with Cooper and that Cooper "was considering it among any number of other options." But the project is still in very preliminary stages. "I've thought that area of the county would be an ideal spot for a soccer stadium," said Woods.
Cooper's interest faded and the stadium was taken out of the proposed plans. According to the city of Richmond Heights, on August 16, 2010, a soccer stadium appeared again in the plans. Johnson emphasized that the plans for Richmond Heights have yet to be approved.
In yet another article by St. Louis Today, the newspaper reported that: The 57-acre site lies immediately south of Highway 40 (Interstate 64) and east of Hanley Road. The development would be one of the largest and highest value mixed-use office and residential developments in recent years in the St. Louis area. The cost of the first phase is expected to exceed $400 million.
Last week it was rumored that Woods would also purchase AB Park from Cooper. The facility was given to Cooper and his ownership group SLSU by Anheuser-Busch in 2009 when Cooper made an eventually-failed bid for a Major League Soccer team. The estimate of the soccer complex, which includes a 6,000 seat soccer stadium with natural grass, two grass exhibition fields, a practice field and two artificial turf fields, is valued at $8 million or more. The facility also has meeting and banquet rooms.
One St. Louis soccer insider told IMS that AB Park has become run down since Cooper took over and he's not made good on promises to the Scott Gallagher youth soccer club who also use the facilities.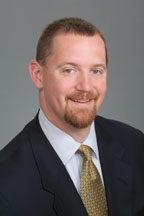 Jeff Cooper
It's believed that if Woods becomes involved with AC St. Louis it would be under the name of Gateway Sports. Woods owns Gateway Global, which in turn owns Gateway Sports. IMS was told that St. Louis resident Steve Sowers, a friend of Woods, will be the day-to-day manager of Gateway Sports with a minority ownership interest in the team. Sowers was contacted by IMS on Thursday and stated he couldn't comment on the situation. When pressed and asked when he could comment, he replied, "I guess when I'm given clearance."
IMS talked to Woods on Saturday and confirmed he has shown interested in investing in SLSU. "We initially started discussions with Jeff Cooper about AC St. Louis being a user in the Richmond Heights project," said Woods. "We have expanded that into possible investment in SLSU."
Woods, who grew up in Cape Girardeau, MO, playing soccer and traveling to St. Louis for tournaments, still follows the professional game closely.
It's unknown whether Cooper will stay involved as a minority owner or if he will sell the entire team. Not long ago Jeff Cooper was looked upon by some as a hero who had brought soccer back to prominence in St. Louis. But as one well-known St. Louis soccer personality told IMS, "Cooper has done far more damage to St. Louis soccer than he has helped."