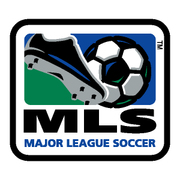 This is the second of a two-part series examining the current state of the MLS Reserve League and the need for improvement in the next 10 years. The series looks at the league as it stands today, the improvements that must be made to help MLS nurture talent from within the borders of the U.S and Canada and looks at the complicated but exciting ideas for integrating the league into 2nd or 3rd division pro soccer in America – a task that could also help lower division leagues as well with branding and stability.
Part 1 – Examining the current state of the MLS Reserve League and identifying the issues.

Part 2 – Integrating MLS Reserve League into America's Lower Divisions.
So how could lower professional leagues and their teams in the U.S. and Canada work with MLS in helping them get the competition those reserve players need to improve, yet strengthening their own leagues by: adding players, possibly teams and strengthening their brand equity through a relationship with America's top soccer league?
Tim Holt is the president of the United Soccer Leagues and he has seen the ups and downs of America's second and third tier of professional soccer, as he will soon start his 14th year with the organization. Holt also understands the stability issues that MLS is concerned with. The USL took a different course when the USSF set new standards for 2nd division in August of 2010. They dropped their 2nd division league USL-1 and announced a revamped 3rd division called USL PRO. The concept of the league was stability through regionalized divisions. A model that sounds very similar to what Alfonso Mondelo and MLS are looking for. Yet the first year of the league saw three teams dropped in the beginning of the season and a fourth dropped before the start of the 2012 season. USL PRO did not add any new teams this year as it looks to work on that stability.
Holt says he's maintained regular dialogue with MLS on myriad issues related to the professional game in the United States and Canada. As a part of those conversations, the state of MLS reserve league and its teams has been discussed. He points out there already is strong representation of MLS teams using the USL player development leagues to support their own initiatives. "We are certainly advocates of further increasing this at the professional league level in the coming years and as MLS is aware we are always prepared to further explore this," said Holt.
The USL president pointed to numerous partnerships between MLS and USL clubs at all levels of the USL pyramid. "Harrisburg City Islanders (USL PRO) and Philadelphia Union enjoy a comprehensive affiliation that could be a template for other MLS and USL PRO clubs with regular player movement in both directions. The Union also have an affiliation with Reading United AC of the PDL in which the Head Coach of Reading also serves on the Union's coaching staff and leads their reserve team. Seattle, Vancouver, Portland, and Chicago of MLS all either own or carry their brands on PDL teams; DC, Vancouver, and Seattle all do the same in the W-League with another announcement imminent. Numerous other MLS teams participate in the SYL and Super-20 League including the 2011 Super-20 Champion Columbus Crew Juniors."
Holt also stated that the USL are very open to MLS teams owning and/or operating reserve teams which participate in USL PRO. Something that is not allowed at the current time under MLS rules. "It's a common practice in other parts of the soccer world and would allow MLS teams/players to benefit from regular, meaningful matches for their reserves against established USL PRO teams. USL PRO and its teams would benefit from receiving some additional publicity and bringing some popular MLS clubs to their markets and fans."
Another idea Holt brings to the table is competition alternatives such as inter-play between USL PRO and the MLS Reserve League with matches counting in each of the respective team's standings.
The NASL will enter only their second season since breaking away from the USL model representing 2nd division soccer in the U.S. and Canada. The league completed a very successful first season and return 7 of 8 teams from last season. Montreal moved from the NASL to MLS and the San Antonio Scorpions, an expansion team, will kick off for the first time this April. Still, three of the 8 teams in the league are owned by Traffic Sports and a 4th team, Minnesota Stars FC, is league owned. That means there are 3 of the 8 teams that need to find new owners. Yet NASL Commissioner Downs pushes forward with MLS while still trying to grow his own league and find new owners. Downs states that he's been engaged in discussions with MLS all last year and has presented ways that they could create a relationship with the NASL to make the reserves "more meaningful" and his league more relevant.
"I think you have to ask what exactly is the reserve league accomplishing?" asks Downs. "One thing that it is clearly doing is giving the starters a chance to rehab after injury by allowing them to regain sharpness. Another is it allows the bench player who's maybe only getting minimal play time the chance to get some significant minutes. So in order to do that they take these trialists, assistant coaches and academy players and put them in these vacant positions [around players 23-30]."

The Carolina RailHawks of the NASL play a game in October of 2010 in front of a large home crowd at WakeMed Soccer Park. Photo by Hal Goodtree
"I feel there's ample room for improvement with the reserve league. The league probably isn't doing everything it was meant to do especially in the area of taking those players number 23-30 and turning them into MLS pro prospects that could contribute in a meaningful way to MLS down the road. That's the one thing it didn't seem to be doing. Playing 300 minutes behind closed doors clearly does not make you a better MLS pro. I think the level of play is probably pretty high, but it's not the type of environment you are going to get by playing in front of 4,000 fans at WakeMed Soccer Park [Carolina RailHawks stadium] on a Saturday night."
Downs says he has proposed numerous models that the MLS reserves teams or players could be incorporated into the second tier of soccer in the U.S. One would be to have the reserve league teams play their games in the NASL with a 28-game schedule. "For instance you would have the DC United reserves against the Carolina RailHawks," says Downs.
Another of his ideas sees MLS using their deep benches and some trialists and starters to field a B team. "Much like Barcelona B," states Downs. "But to play them in secondary markets near their original market as different but affiliated teams. So instead of the Philadelphia Union, you have the Bethlehem, Pennsylvania Union. The players could train with their first team and drive the 60 miles to Bethlehem for home games. They would wear the jersey and have the branding but they would also have revenues. So you might sell Bethlehem tickets for $6.00 a piece and play in a 3,000 seat high school stadium. But you still market it and have efficiency of scale."
An affiliation model with versions of that would be another possibility according to Downs. "For instance the Chicago Fire could make a deal with the Minnesota Stars FC and give them a roster and two coaches, much like Triple-A Baseball. The NASL owner would market the team, sell tickets and do community relations."
"Yet another idea could be the NBA Development League model," says Downs. "Some have exclusive arrangements while others have multiple arrangements. So for instance a team in Kansas might have a relationship with Celtics and the 76rs. So perhaps you might have the Fire, Toronto and some other team all placing players on Minnesota's team."
Like Holt, Downs feels that allowing MLS owners the chance to own teams in development leagues actually makes a lot of sense at this point in time in MLS' maturation. "Not necessarily in or near their current team, but anywhere," says Downs. "Currently that is not permissible under MLS rules. With recent additions to MLS with owners like Joey [Saputo-Montreal Impact] and Greg Kerfoot [Vancouver Whitecaps], I think you are getting a growing amount of people in MLS who know the division 2 model and think it has a considerable amount of merit. And they might have their eye on a market where they think they can make that work, particularly if they had some muscle and efficiency of owning an MLS team. If MLS invested in our league it would be better for our league to have the quality of owners that MLS has behind the sport at the division 2 level."
Downs states a 6th model could be the concept of MLS owning a couple of teams in the NASL for the purpose of stocking and grooming their own players.
"We've analyzed all those models and most of those we've discussed quite seriously with MLS. Those discussions continue to percolate. Perhaps not on a boil. We were very fast tracked on this last August and September and then we realized nothing radical was going to get done for this season. So we tabled it for something of a more timely fashion so we can look at 2013," said an optimistic Downs.
"Obviously there's just the concept that MLS has a huge pool of players that aren't getting meaningful minutes if they loaned them out on a more regular basis," Downs said. "That goes on today as it is. I think there's ways we could make that easier for MLS teams and could make it easier for our teams to have these players. But one of the things we have found over time is you can't always guarantee that those players are going to earn minutes. For instance, Tampa had two loaned players this past year that couldn't make the team's starting lineup."
Mondelo confirmed concerns about loans to lower leagues even though the pace of those loans seemed to pick up in 2011 for both NASL and USL PRO teams. "Some of our clubs are loaning players to the NASL or USL. That works out alright for players who are not in their immediate plans but not for a player that they think could be brought back and they are keeping an eye out for him day-in and day-out. That's one of the negatives of loaning players. When you loan him out you don't know what he's doing. You contact a club but you are not actually seeing his performances."
Downs points to the complicated issues of loaning players to 2nd or 3rd division teams, something that was done in the mid 2000s with MLS affiliations to division 2 teams. It's something that had mixed results with MLS teams often calling back key players from D2 teams right before the start of their playoffs, disrupting the lower-tiered team. "If you do allow DC United reserves to play in the league, what do you do with the roster? What are the movements permitted? Can Charlie Davies rehab on 36 hours notice or is that unfair if he's going to score 2 goals against the RailHawks on the last day of the season and knock them out of the playoffs?"
But Downs says the fundamental key is there are many good players in MLS and his league would provide a place for them to get minutes. "There has to be a way to make this work," says Downs. "But it has to work on a business level and on a player development level for both parties."
Will Kuhns explained that just like MLS is proud of their players graduating to European leagues, he hopes that 2nd and 3rd tier soccer leagues would take pride in the fact that they are developing talent who would then move to MLS teams.
"When you talk about the NHL or Major League Baseball model of sort of having farm teams, those relationships have been established for such a long time that the 2nd and 3rd division clubs have accepted that role and take a lot of pride in being somewhere where a future major league star could be playing. I think we are starting to see our [MLS] clubs do the same thing in taking pride in the players who they send to Europe and list them as accomplishments of the club. Because that shows that this club can identify and develop American talent, maybe even local talent. Obviously we're trying to catch up in MLS to the rest of the world on the field. But we're not there yet. Until we are, then I think our clubs are sort of setting that model of developing a player. Some people will say MLS is losing good young players. You don't lose him! He becomes a feather in your cap. He becomes an example you can use to go get other really good players."
"If we do see lower division teams develop relationships with MLS clubs in the future that's what I would hope they would see out of it as part of the benefit – part of the gain. Saying, we have one of the better programs when it comes to producing talent."
While producing talent that moves on to MLS may help a team attract new young talent, Downs understands that it's not exactly something you can sell to the fans. "In the NASL it's always going to be hard to create marketing around individual players because the bigger the star the faster they will most likely move up."
The NASL commissioner says his league also has other reservations about how a relationship with MLS would benefit his league. "Ultimately the NASL has a certain brand identity and if we simply convert that to MLS Reserves, I'm not sure that really benefits our current owners. I think there's a delicate balance. I don't think you want your league to feel like it was dominated by MLS reserve players and that we sold our brand to be a subsidiary of MLS. I don't think that would be beneficial for us in the long run. But I think there are ways of using MLS brand equity and players to enhance the quality of our league and therefore the quality of the experience for our fans in our league. The bottom line of our business is we have to make it easier for our owners to draw fans."
MLS officials have also made it clear that it's not just reserve league players who could someday be integrated into lower tiered soccer in the US. According to Rodriguez, he and Durbin are looking at the whole scope of personnel used in the league as well. In regard to the 2022 timeline he stated, "We're working backwards from that vision. How we're going to achieve those markers in the ensuing time frame that we have. We want to be a league of choice for fans. We want to be a league of choice for players, for coaches, administrators, for broadcasters, for groundskeepers, for stadium developers."
Mondelo echoed Durbin's remarks. "Right now MLS is acting like the top league in America, yet it's still a developmental league. I think when we are able to separate those two is when we will be able to increase that association. And that doesn't only go for players. It goes for coaches and referees. If we have a truly meaningful second division that would help to increase and improve all the number of people we have for all of those positions."
For years not only players have worked through the pyramid of soccer in the US but front office personnel and coaches have as well. A look at MLS teams' personnel will find employees who started in the USL ranks. The referee equation as brought up by Mondelo has already started to become a reality. Last year the NASL [who pay for officials to travel] used 13 MLS 4th officials to referee their second division matches. Those 13 officials are the next to move into assistant referee positions with MLS. That same plan is on track for the 2012 season.
"We're not a year away from having that sort of relationship with our reserve teams, but it is something that I think U.S. Soccer would be in favor of as would MLS," said Kuhns. "Ultimately, D2 and D3 clubs would be in favor of it too if it was structured in the right way. It might take some getting used to and there might be some growing pains, but having an integrated pyramid? Well, that's the ideal, isn't it?"