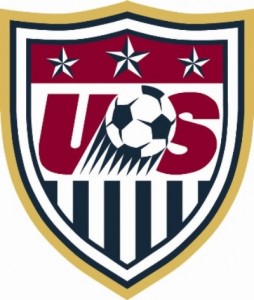 Writer Jerrod Roh will provide coverage, analysis, and opinion for the 2011 Women's World Cup for IMSoccer News. He has attended the last 3 men's World Cups in South Korea, Germany, and South Africa as well as the 2003 Women's World Cup in the U.S. He is a self-described fan, student, and teacher of the game.
Report Card
Hope Solo – GK – B minus – The French kept Hope busy for long periods of time, and she was solid in those periods. She was clean for the most part on the shots from distance, keeping most of her body behind the ball and not giving up rebounds. There was little she could do on the goal against her. The biggest concern here was a couple of poor decisions with the ball at her feet, setting the French up for chances at goal by trying to pass the ball out of pressure as opposed to just clearing it. I think some of this comes from her lack of playing in a lot of 11v11 games recently and most likely playing in a lot of small-sided games in training. The small-sided games are great, but keepers may be passing out of pressure frequently in this setting and that is okay. But they have to be able to make the transition to the big game and play lower risk soccer in 11v11. Setting up the opposition in the big game is unacceptable. Additionally, we were not marked tightly in the box a couple times, and Hope can help get them marked up in critical situations.
Christie Rampone – CB – A minus – Our back line is playing much better now. They have always had to absorb a good amount of pressure due to our midfield showing lapses in defense. It is just now our back line is doing a better job with that pressure. The coaching staff certainly deserves some credit, but Rampone's leadership has been key and the move to allow her to lead from the left side of the middle has been a good one. Our loose marking in the box a couple times could have cost us, and Christie will need to help shore that up within the group.
Becky Sauerbrunn – CB – B – Becky was solid in all aspects. Again, just a couple marking lapses in the box. I think she is a shade better than regular starter Rachel Buehler, but benching Buehler at this point for the title game would be a difficult decision. Drama is something to avoid at this stage and would that move prove detrimental to the team's chances?
Ali Krieger – RB – B minus – Ali seemed to be a bit worn and torn for this match. She looked like she could have used another day of rest. She still battled, but she gave a couple more fouls around the box and set France up with free kicks near our goal which she usually does not do. She just was not as dominant as she usually is in her 1v1 duals. She will recover in this break and be flying high again on Sunday.
Amy LePeilbet – LB – A minus – Amy covered a lot of ground. She is trying to get forward more now to help in the attack and you could see her racing back to be there for the French counter attack. I thought our left side was better than our right side against the French. LePeilbet was sharp in her 1v1 confrontations and did a ton of work on tired legs.
Shannon Boxx – CMF – C plus – Boxxy was putting the work in, connected well at times, and she was again a positive on our attacking set pieces. But France had control of the middle for long periods and this is on Shannon and her partner in there. My biggest issue here is that too often our two CMFs are square of each other when defending in the midfield. Maybe the coaching staff is telling them to set up like this, but I am not sure why and it does not seem to be working. I think it is more likely that we are just still struggling to get it done.
Carli Lloyd – CMF – C – See above. Carli was pulled in the 65th minute, but I thought she gave what she could before that. She just seems to react slower to getting on her horse to recover into a shape or being quick to get pressure on the opposition. A huge test is coming in Japan. Our CMF play will be critical in limiting their possession and disrupting their rhythm.
Heather O'Reilly – RMF – A minus – When a match is even, Pia has given our wide players freedom to go anywhere to be dangerous in the attack. Heather and fellow wide player Lauren Cheney were both on the left when they combined to score the opening goal. (Cheney was running in the box, but she came from the left.) Heather is always fun to watch out there. Her determination when taking players on is unmatched.
Lauren Cheney – LMF/CMF – A minus – Lauren scored the opening goal with a brilliant redirect at the near post. But it was her impact on the game when moved centrally in the 2nd half that really changed the game in favor of the U.S. She actually struggled at times to connect as a LMF or the rover position she appears to play. She could have done better there and she will have to value the ball more against Japan.
Amy Rodriguez – F – D plus – Amy is not in a good spot right now. She is a gritty competitor, so she will just keep plugging away. But right now most of what she does is reactionary. She has lost her timing, and her teammates are struggling to connect with her in the build or in and around the box. A-Rod is giving great effort, but she has the ability to make a large impact on a match, and it is just not happening right now.
Abby Wambach – F – A minus – Abby could have used that extra day of rest. Her effectiveness over the 90 minute match was in flashes and struggled at times to win the ball when she had to beat French defenders to the ball. But she scored the huge goal again, this time the game winner. If I have to choose one, I'd rather have her performing well in front of the net than being a force in gaining possession and connecting in the build.
Alex Morgan – F – B plus – Alright young Alex! Now we're talking. Morgan brought the energy she usually does and initiated great runs along the restraining line for her teammates to find her in behind the opposition. She needs to be more consistent with her choices once she gets in behind. She just needs to make sure she is picking players out on crosses instead of just playing hopeful balls across. Once she settled in and gained her comfort level, she was able to compose and finish her first World Cup goal brilliantly. I think playing her more minutes like she did against France will allow her to gain that comfort level and settle down and do what she can do.
Megan Rapinoe – LMF – A plus – Megan entered the match in the 65th minute and played brilliantly during her time out there. She pressured France well defensively and was a big force in not letting them set play like they had been for most of the match before that. She got forward and threatened the French retraining line a few times. Rapinoe earned the assist on the 3rd goal.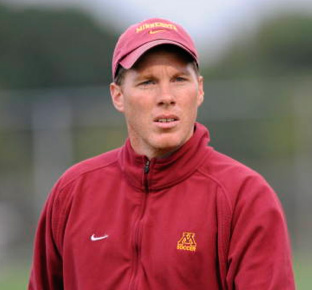 Tobin Heath – RMF – NA – Played 5 minutes.
Jerrod Roh has served as an assistant coach for the University of Minnesota Golden Gophers Women's Soccer Team since 2007. He's also served as a Goalkeeping Staff coach for the US Soccer Region 2 ODP since 2005. Prior to coming to Minnesota, Roh spent three seasons at the University of Kentucky, serving as the top assistant while coaching the goalkeepers and serving as the program's recruiting coordinator. Roh attended Kansas State University and graduated in 1995. He was a three-year starter for the Wildcats. He holds a masters in business administration from Western Carolina. Currently he is coaching the U15 girls team for Eden Prairie Soccer Club.
Jerrod wrote a 3-part preview of the 2011 FIFA Women's World Cup for IMSoccer News. Those can be found here: Part 1, Part 2, Part 3.