United States Drops Heartbreaker to Japan in Final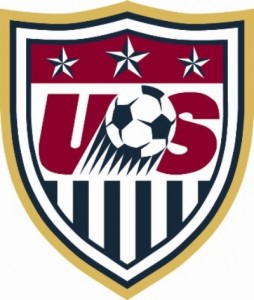 Writer Jerrod Roh has provided coverage, analysis, and opinion for the 2011 Women's World Cup for IMSoccer News. He has attended the last 3 men's World Cups in South Korea, Germany, and South Africa as well as the 2003 Women's World Cup in the U.S. He is a self-described fan, student, and teacher of the game.
Report Card
Hope Solo – GK – B – There was not much more Hope could have done. The Japanese goals were manufactured by testing our central defense as often as possible. I just wonder if she could have been coming out a bit for a ball that was crossed low at the 6' on the first goal. If she did, then she would have been closer to the initial muffed clearance attempt, and perhaps then could have called "Keeper" and dove in to clean up the mess. On the 2nd goal against, she seemed to be a little screened by Lloyd, making it difficult to see the quick redirect by Sawa for the dramatic extra time goal for Japan. Very difficult to fault Hope on either goal though. She was solid again, but just did not come up with the great reflex save needed for the U.S. to win.
Christie Rampone – CB – C plus – The Japanese placed their two strikers squarely on our two center backs and once their team as a whole saw more possession as the match wore on, chances to play into spaces around our central defenders were more prevalent. Rampone was solid, but not the rock that we needed her to be. She buckled a couple times under the Japanese pressure.
Rachel Buehler – CB – D plus – Rachel was strong in the tackle like she usually is. But her muffed clearance attempt led to the first Japanese goal. It was an unfortunate sequence to say the least. Credit Japan for playing balls in that were tough to defend. Could she have just passed the ball out for a corner kick instead of trying to clear in traffic so close to her own goal? The bigger breakdown on Rachel's part though happened when she failed to honor Japan's best player – Sawa – by trailing her across the box on the corner kick which led to the game-tying goal in extra time to send the match to PKs. Granted, Sawa finished from an improbable angle, but if Rachel's bread and butter is her physical strength, then why is she not using it to throw Sawa off of her run a bit there in extra time?
Ali Krieger – RB – B minus – Ali played well. Our wide backs both did well to help with the possession advantage we owned in the first half especially. One just has to wonder if our wide backs covered our center backs enough when we were holding a goal advantage with little time remaining given the intent on the Japanese to isolate our center backs. As the match wore on, Ali's ability to connect and help in the attack faded.
Amy LePeilbet – LB – B – Similar to Ali, but gave a bit more in the attack and stepped out to disrupt Japanese possession a few more times in the first half from her more forward position. After starting the tournament out as a question mark, Amy played her way through some shaky times to be a real strength on this team.
Carli Lloyd – CMF – B – I was proud of Carli. I thought she really stepped up to help destroy any attempt the Japanese had at creating an attacking rhythm. She was more mobile and dangerous in the attack than she has been in awhile. I thought she shared the ball well in the attacking end. She just lacked the finishing touch and hit a couple off balance shots again.
Shannon Boxx – CMF – B – Boxxy was an equally effective destroyer and the Japanese really had a difficult time against her and Lloyd. Japan's best player and leader, Sawa, was neutralized for the majority of the match by Boxxy and co. This really allowed the U.S. to dictate the match. We just could not finish enough of our chances.
Heather O'Reilly – RMF – B plus – Heather was a warrior once again. The Japanese always tried to have 2 defenders deal with Heather when she was faced up out wide. It seemed to work for Japan, but Heather still got off some quality service and generated a couple of shots worthy of taking. Her shots just did not find the frame this match. Heather did a lot of defensive work as usual. For the most part, she neutralized the Japanese left back who liked to run forward frequently and is known for her attacking.
Megan Rapinoe – LMF – A minus – Megan was a real joy to watch this tournament, especially in the knockout round. She assisted on the first U.S. goal with a great long ball that caught the Japanese back line snoozing. The only thing missing for Megan was finishing one of her opportunities at goal or finding that goal-scoring cross that we now expect from her.
Abby Wambach – F – A minus – Abby scored another great goal of course, but it was her work off of Cheney in the first half and Morgan in the 2nd and extra time that really makes you appreciate her efforts. Abby is a much smarter player that she was even five years ago. She reads the game and her partner up top better now. Her outward leadership and courage makes you wonder if she should be wearing the captain's band instead of Rampone sometimes. She was unlucky to not score more than once against Japan. Clearly, we needed her to. Abby was a big part of disrupting the Japanese possession as she would often come to a lower position to neutralize Japan's defensive midfield player.
Lauren Cheney – F – B – Lauren was dangerous and caused havoc for Japan in the first half with her mobility up top. It would have been nice to see her execute around the goal better. I think most Americans felt unfortunate to not be up 2-0 at the half. This has to fall on the whole team, but Cheney put herself in some great spots around the goal, and now she just has find that finishing touch whether with the shot or pass. Her patience on the endline to continue on until Rapinoe was able to get into a goal-scoring seam was great. We just needed a couple more moments like that from Lauren. In her defense, she apparently was hampered by injury and subbed at the half. Overall solid work from Lauren again.
Alex Morgan – F – A plus – The team calls Alex "Young Horse" because of how she looks when she runs. I guess they think her legs kind of go all over the place. Well, whatever she is doing seems to work. She certainly can cover the ground and outrun world class defenders. The Japanese back line is very well organized, especially when they are forced to entrench in their half. Alex of course gave U.S. fans great excitement and hope with a goal and an assist in this thrilling match. Look for her to be even better in London next summer at the Olympics. It is clear to me that she needs to be on the field for longer than just 20 minutes in a substitute role. Dare I state that I think it is now clear to her coaches and U.S. teammates too? She may very well be the top striker in the world come 2015 in Canada.
Tobin Heath – LMF – C – Tobin came on late for Rapinoe and nearly won the match when a free kick was pinballed to her for her chance for glory. A Japanese defender was able to slide in and block her ensuing shot. Coming on so late, Tobin either needs to finish that chance or convert her penalty and she did neither. I like Tobin as a player. Right now though when she takes defenders on, she is lacking the bigger touch to push it past them. Either that or she is waiting too long to play that touch to beat the defender and getting stuffed. Her timing is off. In this World Cup, Tobin failed to produce in 1v1s like she is capable of. Hopefully she will get it sorted and be ready to show her attacking skill in the Olympics.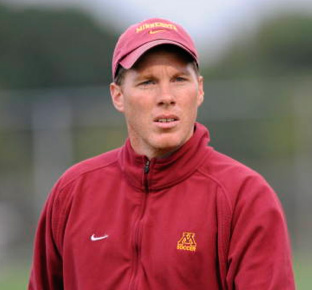 Jerrod Roh has served as an assistant coach for the University of Minnesota Golden Gophers Women's Soccer Team since 2007. He's also served as a Goalkeeping Staff coach for the US Soccer Region 2 ODP since 2005. Prior to coming to Minnesota, Roh spent three seasons at the University of Kentucky, serving as the top assistant while coaching the goalkeepers and serving as the program's recruiting coordinator. Roh attended Kansas State University and graduated in 1995. He was a three-year starter for the Wildcats. He holds a masters in business administration from Western Carolina. Currently he is coaching the U15 girls team for Eden Prairie Soccer Club.