In a match that featured the second ever clash between NASL and USL PRO franchises in an official competition, the Puerto Rico Islanders managed to outlast a very game but exhausted Antigua Barracuda FC 2-0 in Marabella, Trinidad.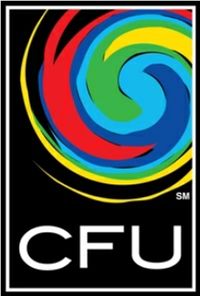 The stakes were much higher than just "bragging rights", equalizing the "scoreboard" between the two rival leagues and the honor of placing third in the annual Caribbean Football Union (CFU) Club Championship; The real prize was the final berth for the CONCACAF Champions League , with the winner being slotted into Group 5, which includes the star-studded Los Angeles Galaxy and Isidro Metapan (El Salvador).
Once again, it was the diminutive Dominican international Jonathan Faña who found the back of the net for La Tropa Naranja (Orange Troop). The Islanders' second goal was scored by long-time stalwart Joshua Hansen, who has only recently returned to action after a long absence due to injury.
Both clubs failed to advance to the final match on Tuesday, being ousted by local Trinidadian clubs.
A road-weary Barracuda side (the cornerstone of the Antigua and Barbuda national team), coming off of two very difficult road losses against Charleston and Orlando in USL PRO league play on the weekend, fell to the eventual champions, Caledonia AIA 2-1 in the first semifinal.
The Islanders, the reigning, two-time, consecutive club champions of the Caribbean, were uncharacteristically and summarily dismantled by W Connection 4-1 in the second semifinal.
In the championship match, it was Caledonia AIA that was victorious over the better-known W Connection, winning 4-3 via penalty kicks in a match that saw two lightning delays and goals scored by each side in extra time. It is the first time in the history of the tournament that Caledonia  AIA have won the region's highest club honor.