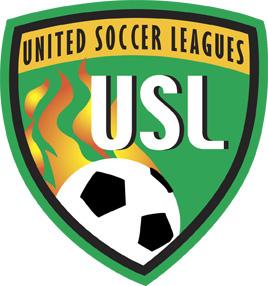 The United Soccer Leagues will hold a press conference with VisionPro Sports Institute on Wednesday in Tampa to announce a new addition to the USL family. VisionPro Sports Institute (VSI) along with USL President Tim Holt will announce that VSI has struck an agreement with the elite Tampa area soccer club Brandon FC Flames. VSI will start a Super Y and a Premier Development League (PDL) team. Then in 2013 VSI will launch their first pro soccer team with a USL PRO expansion team that will play in the Tampa area.
VSI is an independent international business creating and running football academies. Their first training venue is La Manga Club Resort in Spain. It's believed that VSI plans on creating their second training venue in Tampa with the Brandon FC Flames.
The press conference which will take place on Wednesday was announced Monday in a USL press advisory. It will include legendary English footballer and VSI representative Ian Wright. Also included are: VSI Chairman Neil Caisley, CEO Simon Crane, Brandon FC Flames representative Joanne Quinn, and Executive Director of the Tampa Bay Sports Commission, Rob Higgins.
The VSI website has stated for some time that they would be expanding into the United States. On Monday, November 14, their website confirmed that expansion.
"We'll be building on our international presence with locations in Portugal, Asia and the USA, each modelled on the success of our flagship academy. VSI will also own professional clubs in its academy locations and will own, license or franchise other VSI academies in selected locations meeting our strict criteria for excellent facilities, coaching and education."
In the VSI news section of the website it proclaims: "Football, or Soccer as known in the US, continues to grow at a significant rate and now has the largest participation of youngsters than any other sport in the country. This is reflected by the number of players now competing in the Premiership and currently includes Tim Howard (Everton), Clint Dempsey (Fulham), Brad Friedel (Spurs) and Stuart Holden (Bolton). The pending VSI announcement is expected to embrace US soccer at every level."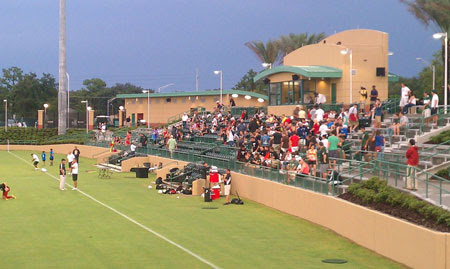 USF Corbett Stadium
It's believed the USL Super Y and USL PDL teams will play in Brandon which is approximately 15 minutes east of Tampa at the JC Handly Sports Complex. One source told IMS the Tampa USL PRO team will play at the new University of South Florida Corbett Stadium. The Stadium was named after former Tampa Bay Rowdies owner Cornelia Corbett, who contributed $1.5 million to USF's athletic department. The stadium seats 1,000 fans and a berm area around the stadium will allow another 2,000 fans to to sit on the hills.
The USL PRO team in Tampa will be the second pro soccer club in the area with FC Tampa Bay of the North American Soccer League (NASL) the first. FC Tampa Bay was established 2 years ago playing first in the one-and-done USSF D-2 Pro League. The Tampa team was originally signed up as a USL First Division team but broke ranks and affiliated themselves with the NASL breakaway group. The move caused the USL to sue the FC Tampa Bay. Eventually the lawsuit was withdrawn after the USSF struck an agreement with the NASL and the USL to run the league themselves for one year.
FC Tampa Bay originally started out in Tampa playing at Steinbrenner Field. But the team moved to St. Petersburg this past season when they were able to strike a better deal with the city to play at Al Lang Field, another converted baseball park. The rumored site of the new USL PRO team, University of South Florida Corbett Stadium, is approximately 35 miles northeast of Al Lang Stadium.