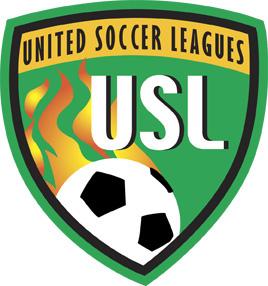 Going to the website of Rochester MN Thunder PDL team, you would believe good things were in store for the 2010 season. A Rochester Thunder logo cloaked in darkness greets you on the splash page. The familiar Thunder icon is peering out of the darkness with a spotlight trained from atop. A pitch black backdrop has copy in white distressed lettering that states boldly, "January 2010" – leading one to believe an announcement will take place or perhaps a new website will be launched at the beginning of the coming year. But if you were to have asked Todd Penz several weeks about the team's chances of survival after their successful inaugural season in 2009, he would have told you that things were not looking good.
That was then, this is now. Penz is the son of Dan Penz, the soon to be new owner of a Rochester Minnesota United Soccer League (USL) Premier Development League (PDL) team. Dan Penz is a successful Rochester businessman who formerly owned 40% of the Rochester Thunder PDL team. Dean Johnson of WingField, who also owned the USL-1 Thunder team, owned the other 60%. Todd, the son of Dan, is the team's Director of Operations. The younger Penz spoke to IMS earlier in the month and told of their frustration with attempting to contact Dean Johnson to purchase the team from him when the Thunder's parent team ran into financial difficulties this past year and owed the league $32,000.00 in back payments. The Penz family was desperate to keep a PDL team in Rochester but their attempts to contact Johnson were not reciprocated, and the Penz family, after being voted one of the best new franchises in the USL for 2009, were becoming pessimistic.
IMS has since learned that USL also wanted to keep a PDL team in Rochester, Minnesota and despite the monies owed by WingField, they will allow the Penz family to start a new franchise in the town of 86,000. Todd Penz told IMS this week that they are moving forward with the USL to secure a team and Frank Spaeth of the Rochester group attended the USL AGMs last week. Todd Penz reported to IMS stating they are excited to be back in business and are looking forward to fielding another team in the 2010 season.
Tim Holt, president of the United Soccer League confirmed on Wednesday that the USL are working with the local operating group in Rochester, MN to ensure the PDL team there will continue to operate in 2010.